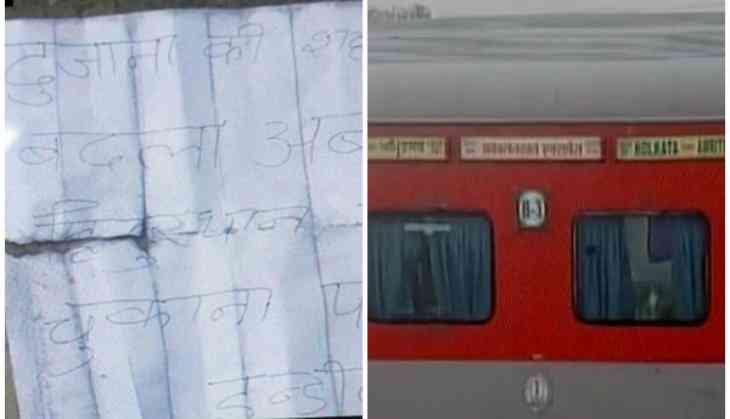 Crude bomb defused onboard train in Amethi, threat letter found
A crude bomb was on Thursday recovered from the Amritsar-bound Akal Takth Express here by the Government Railway Police (GRP).
The GRP stopped the train at Akbarganj Railway Station for checking after it received information about a bomb on the train, an official said.
"During checking a 'sulti bomb' (crude bomb) was found in a packet with two lighters and a letter in the train," a police officer said.
The train was going to Amritsar from Kolkata and was stopped after the GRP, Charbagh in Lucknow, got the information, the official said.
The bomb was found on the train at 1.17 am and it was defused, after which the train left the Akbarganj Railway Station, Additional Superintendent of Police (ASP) B C Dubey said.
The bomb has been sent for forensic examination and the matter is being investigated.
-PTI