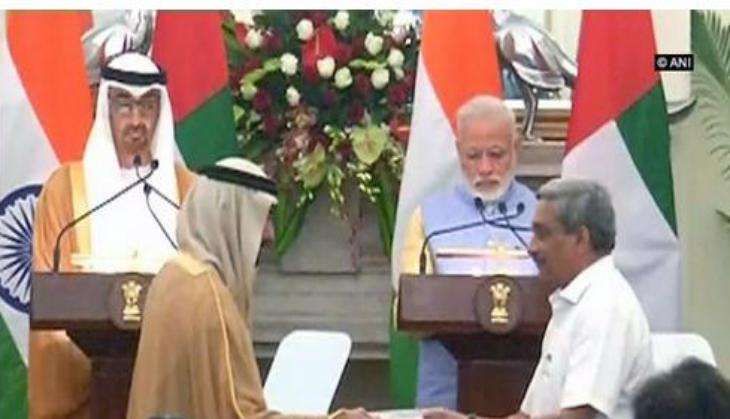 The Crown Prince of Abu Dhabi Sheikh Mohammed Bin Zayed Al Nahyan on Wednesday received ceremonial reception at the Rashtrapati Bhawan, in New Delhi.
He also paid tribute to Mahatma Gandhi at his memorial Rajghat.
The crown prince, who is on a three-day tour in India, and will be the chief guest at this year's Republic Day parade on Thursday, is accompanied by a high-level delegation, including ministers, senior officials and captains of industry.
Also Read: India, UAE sign 14 agreements in various fields including defence to boost strategic ties

The two countries are expected to ink a strategic agreement to elevate their relationship to a comprehensive strategic partnership, providing for greater cooperation in areas such as defence and security.
Cooperation in energy security, space and civil nuclear energy is also high on the agenda.
-ANI