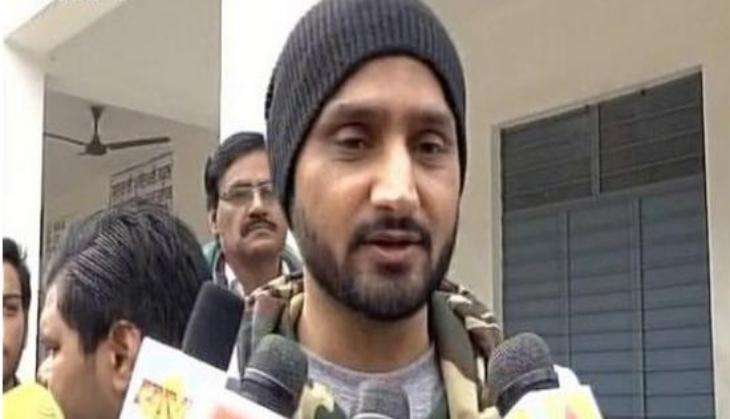 With polling in full swing in Punjab, Indian spinner Harbhajan Singh cast his vote on Saturday, and called on the state to turn out in large numbers and elect a Government of their choice, adding that they must not succumb to pressure from any side and vote their choice.
Causing a slight frenzy with his appearance at the polling station, Harbhajan cast his vote and was then swamped with requests for selfies, one by the polling officer himself.
"I want Punjab to come out and cast their votes in large numbers. People complaint about what is not being done by the government and what they want for their development, so this is the time for them to make the change," he said.
He further called on the state to exercise their right and warned them against vote under external pressure.
Polling began in Punjab amid heavy security earlier today, with 1,145 candidates contesting across 117 seats, however, the state witnessed a sluggish voter turnout of 14 percent till 11: 30 am.
Poll for the first phase will conclude at 5 pm.
Nearly 2 crore voters will decide the fate of 1,145 candidates, including 81 women. 22, 615 polling stations have been set up, with over one lakh security personnel deployed for free and fair voting.
Tight security arrangements have also been made for 100 critical polling stations and 5,500 vulnerable pockets of the state.
Meanwhile, Assembly Election polling for 40 seats is underway in Goa, where 11.10 lakh voters are going to decide the fate of 251 candidates including 19 women.
-ANI