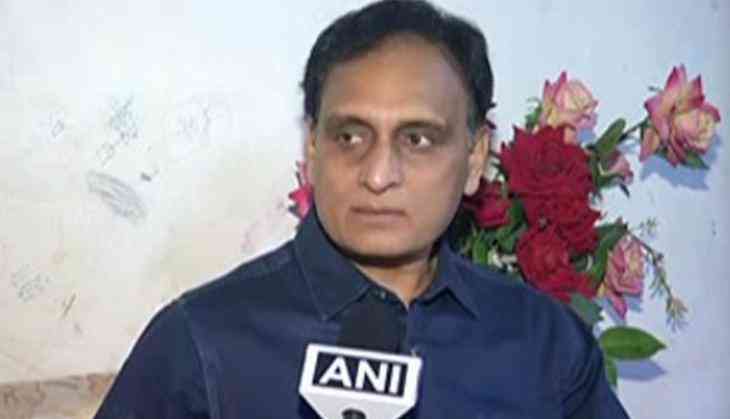 The Rashtriya Swayamsevak Sangh (RSS) on Saturday accused the Communist Party of India (Marxist) (CPM) for the killing of the former's party worker in Kerala and said the state government is patronising hooligans and added that a Talibani war is going on in the state.
"The state is patronising the hooligans, who belong to the CPM. They are terrorising and it is CPM's Talibani jung," RSS ideologue Rakesh Sinha told ANI.
Sinha said the CPM is targetting the Dalits who are joining RSS, which exposes the anti-Dalit face of the party.
Recalling an incident of past, Sinha said that, "The party cannot even believe Chief Minister Pinarayi Vijayan because he himself was accused of killing of an RSS leader in 1969.'
Sinha alleged the ruling party in Kerala is creating violence, killing RSS people and are presenting itself as victims.
"It is their government that is dominating Kerala politics. They are trying to create panic among the people especially among the lower class people, who are in large number joining RSS,' he said.
Earlier on Friday, RSS blazing all guns at CPM, urged the Central Government to intervene in the killing of its workers in Kerala.
The RSS accused the CPM-led Kerala Government of not taking action against the killing of its workers claiming it was "politically beneficial" for the CPM.
"The Centre must intervene in the state-sponsored violence in Kerala," said RSS Joint General Secretary Dattatreya Hosabale.
The RSS has also passed a resolution in the RSS Akhil Bharatiya Karyakari Mandal meet.
A series of clashes between CPM and BJP-RSS activists had rocked Thiruvanathauram last week, in which a 34-year-old RSS leader was murdered in Kozhikode.
Eight suspects have been detained in the murder of the RSS worker and taken into custody in connection with the case.
-ANI