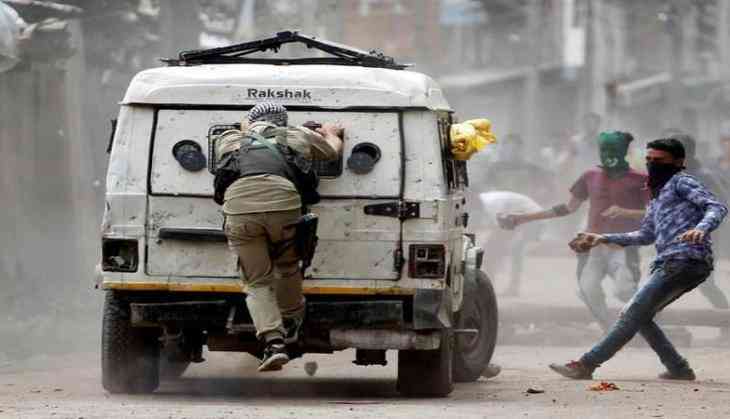 Cornering the Central Government over the low voter turnout in the Jammu and Kashmir by-polls amid multiple instances of violence, the Communist Party of India (Marxist) today called upon the ruling dispensation to initiate confidence building measures for the country's internal security.
"The miserably low turnout in the by-elections to the Srinagar parliamentary seat in the state of Jammu and Kashmir reduces the electoral process to a total farce. Further it displays the deep degree of alienation of the people in the state of Jammu and Kashmir. The 7.14 percent turnout in these elections is the lowest ever recorded in any Lok Sabha polls in the state," the CPI (M) said in a press statement.
Stating that the country's internal security and sovereignty is non-negotiable, the CPI(M) further said the Bharatiya Janata Party (BJP) Government had promised to start a political process through confidence building measures and the initiatives for a comprehensive political dialogue with all stakeholders.
"Though promised, this was never followed up till date by the central government. This is contributing to the further alienation of the people of the state. Unless this is done, both our security personnel and innocent civilians will continue to pay the price with their lives," the statement read.
The CPI (M) polit bureau also called upon the Centre to immediately implement the assurance that it had given to country and initiate confidence building measures.
Srinagar reported a poor 6.5 percent voter turnout yesterday during the by-polls for Srinagar Lok Sabha constituency as intense clashes were witnessed between the youth and security forces.
Violence was reported from Budgam area in central Kashmir, which is a part of the three districts - Srinagar, Budgam and Ganderbal - voting in the elections.
Reports suggest that polling stations were attacked and the EVMs were broken at many places.
Severe clashes were reported from Delwan and Chadoora areas where two people lost their lives. Locals said a group of boys tried to attack a polling station, but the security forces opened fire resulting in the two casualties. Three others were also injured in the incident.
A similar incident was reported in Beerwah area where another person lost his life during the clashes.
The violence affected the overall voting percentage.
-ANI