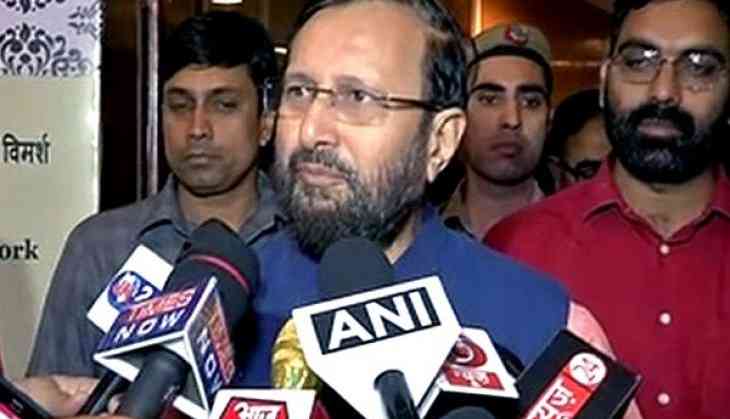 Condemning the gruesome ambush by the Maoists on CRPF men in Chhattisgarh's Sukma, Union Minister Prakash Javadekar on 25 April dubbed the attack as cowardly and asserted that the unwarranted violence exuded the frustration of the ultras.

Reiterating Prime Minister Narendra Modi's vow to avenge the sacrifice of the CRPF jawans, Javadekar said that it was the worst kind of attack and must be condemned.

"The yesterdays attack in Sukma is the worst kind of attack and must be condemned. Our Prime Minister has already encored feeling of the country that the martyrdom of these 25 brave soldiers will not go in vein," said Javadekar.

"This attack exudes the frustration of the Maoists as they are losing everywhere and that they are losing ground support also. The people want development and the Maoists in desperation have done this. It was a cowardly attack," he added.

Union Home Minister Rajnath Singh yesterday said the government has taken as a challenge the killing of CRPF personnel by the Naxals. Singh termed the attack on the personnel as a sad and an unfortunate incident, and vowed that no one will be spared.

Singh also briefed Prime Minister Modi on the attack last night.

25 CRPF jawans were martyred in the insurgency-affected Sukma district yesterday in the bloodiest attack in the state since 2010. Around 90 jawans belonging to 74th battalion of CRPF were engaged in area sanitisation for a road construction project. They were attacked by Maoists at two different places of Burkapal and Chintagufa.

Chhattisgarh Chief Minister Raman Singh reviewed the situation at an emergency meeting of senior officials in Raipur last night.

In 2010, the rebels killed 75 CRPF troopers in the same region.
-ANI