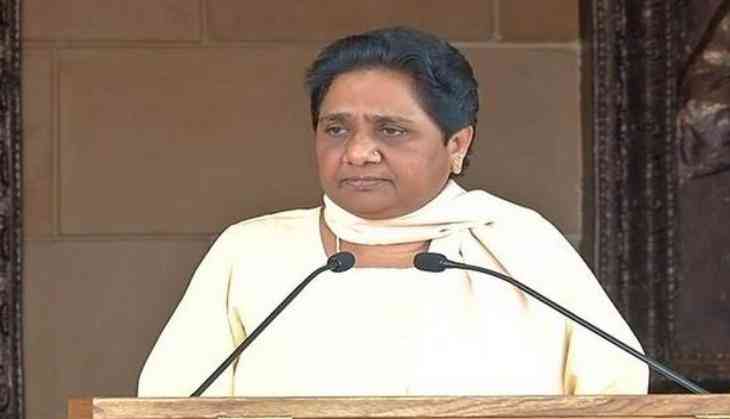 Cow vigilantism: Centre not doing their duty, hence SC interfered, says Mayawati (ANI)
Welcoming the Supreme Court's order on a plea to ban cow vigilantes, Bahujan Samaj Party (BSP) supremo Mayawati on 6 April launched a scathing attack at the Centre, stating that if latter had taken steps in this direction then the apex court would not have interrupted on such matter.
Speaking to ANI here, Mayawati said, "If the central government and the state government had taken steps against this violence by self-styled cow protectors or gau rakshaks, then the Supreme Court may not have interfered in such a matter."
Mayawati further stated that it is an appropriate step and we welcome Supreme Court's order on issued notice to the six states and to seek their responses in a plea challenging certain laws that give protection to vigilante cow protection groups in the country.
Earlier in the day, a bench headed by Justice Dipak Misra sought responses from the governments of Uttar Pradesh, Rajasthan, Karnataka, Gujarat, Madhya Pradesh and Jharkhand by 3 May on the issue.
The public interest litigation filed by Tehseen Poonawala in 2016 also sought the removal of content on the Internet that is used as propaganda by such groups and which is allegedly inciting citizen.
"Animal protection laws such as the Maharashtra Animal Protection Act, 1956, prohibit any legal action against persons for actions done in good faith under the law," the petition had said.
-ANI