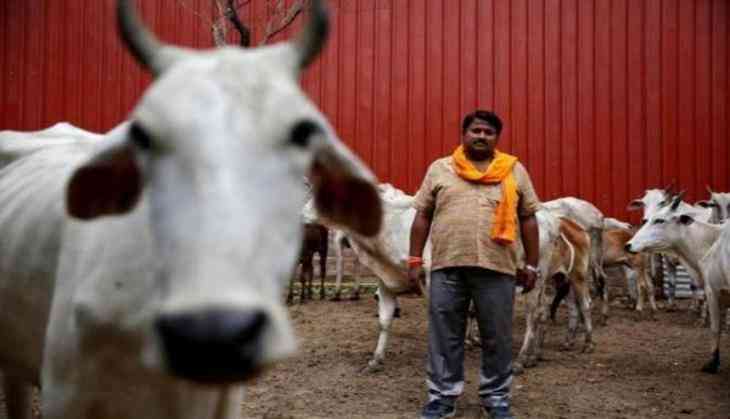 The Shiv Sena has lashed out at the BJP over the ongoing controversy surrounding cow slaughter and drew attention to the farmer's suicide while stating that it should be considered as a culpable homicide.
"We congratulate those who consider cow-slaughter a crime, but what about farmers' suicide. Farmers suicide should be considered as a culpable homicide and it should be clarified on who should be termed as criminal; who should be sentenced to life and hanged," the Shiv Sena said in an editorial in party's mouthpiece 'Saamana'.
After coming to power in Uttar Pradesh, Yogi Adityanath-led government has ordered the closure of illegal slaughterhouses and strict enforcement of the ban on cow smuggling to fulfil a key electoral promise.
Meat sellers across Uttar Pradesh are on an indefinite strike from Monday against the crackdown on illegal and mechanized slaughterhouses.
Moreover, BJP-ruled Gujarat has passed a stringent law making cow slaughter punishable with a life-term sentence.
Chhattisgarh Chief Minister Raman Singh has also said that cow killers would be hanged.
-ANI