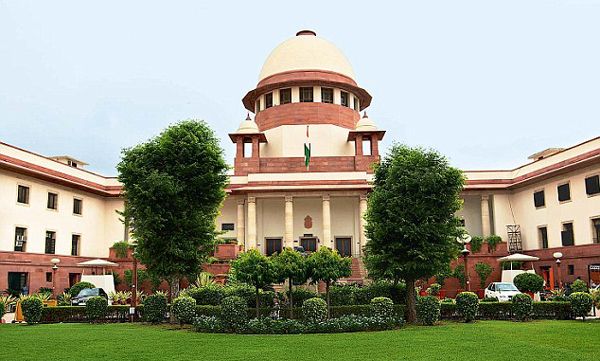 One of the signs that Arunachal Pradesh is undergoing a complete collapse of law and order and a breakdown of the constitutional machinery is 'cow slaughter', said state governor Jyoti Prasad Rajkhowa in his report to the Centre recommending President's Rule, reports The Indian Express. The report included photographs of the slaughter of a Mithun outside the Raj Bhavan.
The governor's report was placed before the Supreme Court on Wednesday, where a five-judge constitution bench is hearing a petition filed by the Congress party against the imposition of President's Rule in Arunachal Pradesh.
Additional Solicitor General Satya Pal Jain, a former BJP MP and the governor's counsel said the governor had sent several reports to the President of India as well as the union home ministry, but he did not want to share them with the Congress. They would, however, be shared with the court.
The mithun, a cattle species from the North-East, was slaughtered by several Congress leaders outside the Raj Bhavan on 17 December, when the high court had kept in abeyance the governor's decision to advance the budget session of the state assembly.
The constitution bench issued notices to the Centre and governor Rajkhowa and asked them to file their replies to the petitions filed by the Congress on Friday.