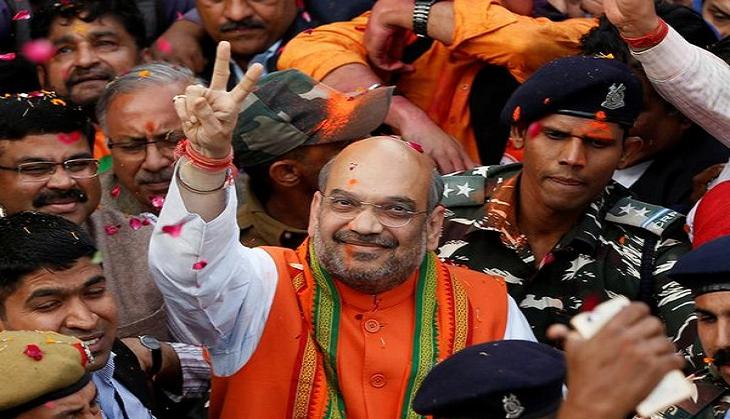 A couple at whose residence Bharatiya Janata Party (BJP) chief Amit Shah dined a few days ago, joined the Trinamool Congress (TMC) on Wednesday.
Speaking to reporters, TMC leader Goutam Deb said, "The Mahalis have willingly joined the TMC today. There was no pressure on them. They have decided to join the TMC after being convinced about Mamata Banerjee's immense developmental work in the state."
Geeta, who had hosted Shah at her residence, said, "I am happy to join the TMC today. We will work to strengthen the party in the Naxalbari."
BJP leader Dilip Barui, however, had earlier claimed that the Mahalis "were under pressure from the local Trinamool Congress unit ever since Amit Shah and state BJP President Dilip Ghosh had lunch at their house on April 25."
Amit Shah had dined at the couple's residence when he was in West Bengal as a part of his ' Vistaar Yatra '.
-ANI