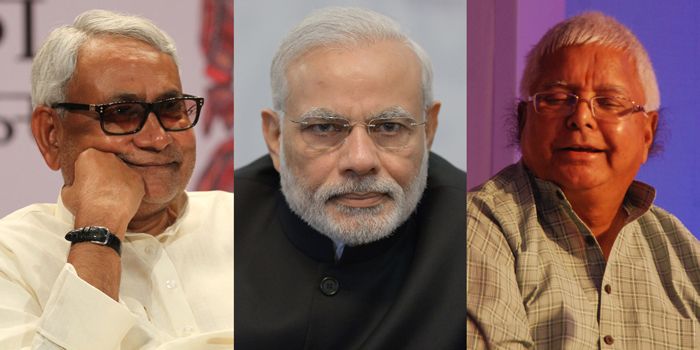 As the counting for Bihar elections began, Election Commission gave a pat on its back saying it has been a historic election as it was conducted without any violence. He also said that 50 lakh women voters came out to vote, showing the improving participation.
According to the first hour trends shown by different news channels, NDA is leading.
Rashtriya Janata Dal (RJD) supremo Lalu Prasad Yadav expressed his confidence that the mahagathbandhan would emerge victorious in the Bihar Assembly elections. Before the counting began for the Bihar polls, a buoyant Lalu met reporters at his residence in Patna and greeted them saying, "Good morning to all. I slept well." On the last day of voting in Bihar, Lalu had said that that the Grand Alliance would win 190 of the 243 seats.
Just minutes before the results from Bihar are counted, Nitish Kumar told NDTV, "Ab nervous kya hona(why be nervous now)?"