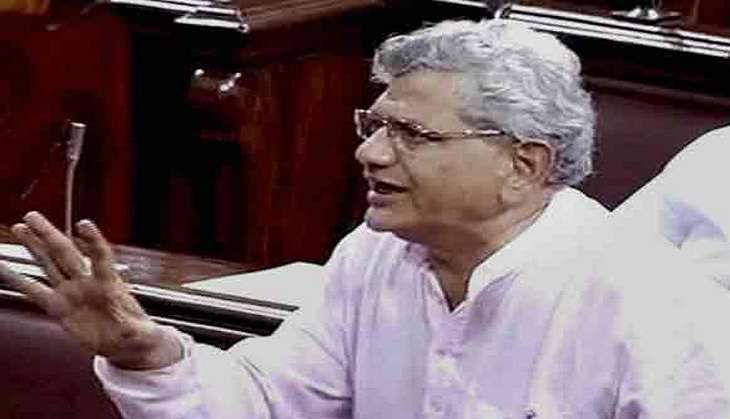 On 22 November, CPI(M) general secretary and Rajya Sabha member Sitaram Yechury lashed out at Prime Minister Narendra Modi, and alleged that the Prime Minister is to blame for inactivity during Parliament sessions because of his refusal to address the Parliament.
Yechury further added that the CPI(M) is in consultation with other opposition parties, and are contemplating moving a contempt notice against PM Modi for 'refusing to be answerable to the Parliament', reported the Indian Express.
Yechury's statement comes in the wake of dissolution of both houses of Parliament over heated discussions on the demonetisation issue for the fourth consecutive day.
"When the discussion is on the announcement made by the PM, he must participate in the discussion," Yechury was quoted to have said in the Indian Express report.
West Bengal Chief Minister Mamata Banerjee and Delhi Chief Minister Arvind Kejriwal, meanwhile, continued their tirade against the Prime Minister, heading protest marches against the recently implemented demonetisation program.