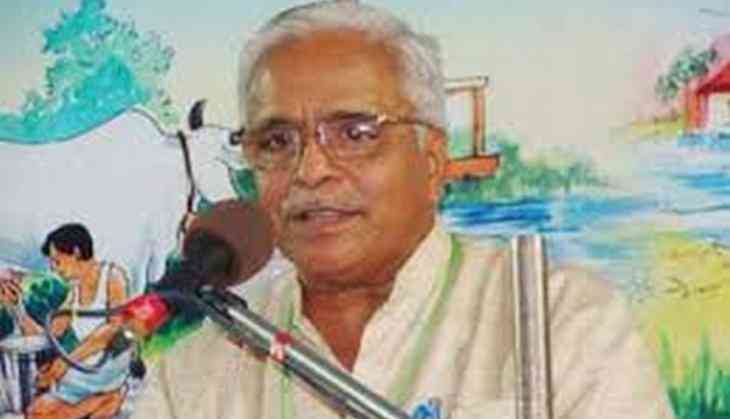 Construction of Ram temple is certain: RSS
Rashtriya Swayamsevak Sangh (RSS) on Sunday asserted that Ram temple will soon be built on the same site in Uttar Pradesh's Ayodhya.
RSS General Secretary Suresh Bhaiyyaji Joshi said nothing can be built on the place of the Ram temple and the construction of the same was "certain".
"There is a process for every task/event to be done. We have been waiting for the Supreme Court's decision and are sure the apex court will decide in favour of the temple," Joshi said.
When asked about the efforts being made by Art of Living founder Sri Sri Ravi Shankar's in the connection, Joshi said: "We welcome the Art of Living founder's efforts in this regard, but public support is unexpected in this matter. If this happens, we will welcome it".
The Supreme Court on February 8 began hearing the final arguments in the Ram Janmabhoomi-Babri Masjid case.
-ANI