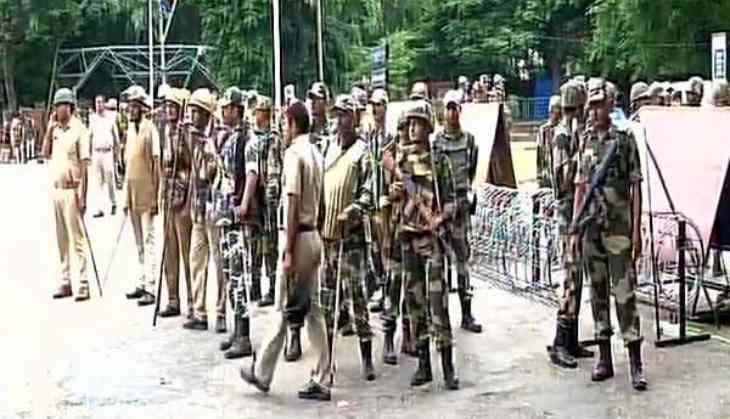 Congress urges strict implementation of security measures ahead of Ram Rahim sentencing
The Congress Party on Monday stated that while the sentencing of rape convict Dera Sacha Sauda Chief Gurmeet Ram Rahim Singh was a judicial matter and not for political involvement, all preventive measures should be taken to counter any kind of violence in the country.
"The quantum of a sentence of Ram Rahim Singh is not for any political party to decide. However, every pre-emptive and preventive method should be implemented to minimize conflagration and provocation of the situation. No excuses will be accepted this time," Congress leader Abhishek Manu Singhvi told ANI.
Further, he opined that while the decision to conduct the sentencing near Rohtak itself is welcomed, the move may not be sufficient.
"The deployed forces must see to it that even a minor lapse should not take place. There should be no repeat of the situation prevailing in the past few days in Panchkula and Sirsa," he asserted.
Backing this stance, Congress leader Shakeel Ahmed appealed that regardless of the quantum of sentence, the authorities must make sure that no harm is caused to innocent people.
The past few days in Panchkula, Sirsa and the neighbouring areas have witnessed a volatile situation after the Dera Chief Ram Rahim was convicted of rape charges levied on him.
The court proceedings against him are scheduled to take place around 2:30 pm today.
Arrangements have been made for the setting of a CBI Court in Sunaria District Jail for the pronouncement of quantum of sentence against Ram Rahim Singh after his followers went berserk with grief and anger over his conviction.
-ANI