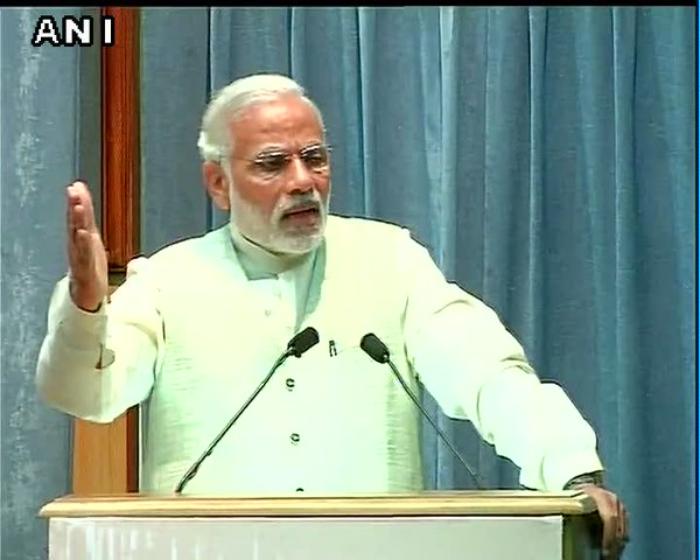 Accusing Prime Minister Narendra Modi of indulging in bitter campaigning since 2014 Lok Sabha elections, the Congress Party on Tuesday said the former had not created any space for constructive engagement with the opposition.
Congress leader Anand Sharma while talking to ANI said that the smooth functioning of the Parliament was the responsibility of the Prime Minister.
"Smooth transaction of business and functioning of Parliament is the responsibility of the government and in particular the Prime Minister who is the head of the government. But the Prime Minister is still carrying forward the bitter campaign that he had undertaken during the Lok Sabha elections," said Sharma.
He further said that the Parliament was not there to discuss only government's agenda but to discuss problems concerning common man as well.
"The Prime Minister is both authoritarian and I am sorry to say arrogant. So he is not creating any space for constructive engagement with the opposition which is essential for parliamentarian democracy," he added.
The Cabinet Committee on Parliamentary Affairs (CCPA) headed by Home Minister Rajnath Singh also took a decision to call a special two-day sitting of Parliament on the first two days of the session to commemorate the adoption of the Indian Constitution on November 26, 1949, and honour its architect, B.R. Ambedkar.
The government has reached out to the Opposition to pass key reform Bills and urged them to not interpret the Bihar poll result as a "mandate to disrupt Parliament", which is set to meet for its winter session between November 26-December 23.
-ANI