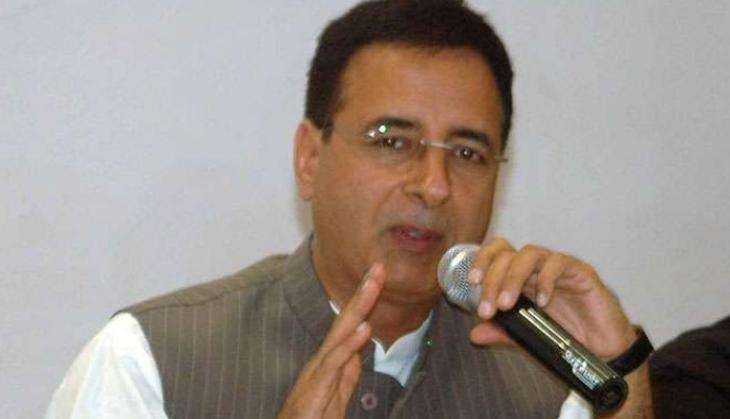 Congress, on 12 October, hit back at Defence Minister Manohar Parrikar for stating that no surgical strike was carried out during UPA's tenure. The party further accused him of indulging in blatant politicisation and misleading the public.
Congress chief spokesperson Randeep Surjewala said, "Mr Parrikar, Indian Army deserves all credit but why mislead the people and undermine army's sacrifices by denying earlier surgical strikes?
"Operation Ginger in 2011 was a large-scale surgical strike. Why is Manohar Parrikar quiet on army's valour? Is (it) not blatant politicisation?"
Throwing a series of questions at him, Surjewala asked, "If army deserves full credit (for the recent surgical strike), why are 'avengers of Uri' posters depicting Modiji as Lord Rama being plastered in poll-bound states?"
Also Read: Credit for surgical strike goes to PM Modi: Manohar Parrikar
Belligerent chest thumping by BJP on issue of #SurgicalStrike is unending & has brought disgrace to the culture of governance.
My Statement- pic.twitter.com/vTWYJACvOl

— Randeep S Surjewala (@rssurjewala) October 12, 2016
"The ultimate political hypocrisy; post surgical strike, Modi Sarkar cut disability pensions for 'combat injury' to half.
"Is Modi Govt giving credit to Army by denying OROP, Seventh Pay Commission recommendations, by refusing to acknowledge and honor commitments? (sic)"
The Congress leader in a press conference further stated that RSS and BJP chief Amit Shah publicly said surgical strikes will be their key electoral strategy. "Forked tongue, Mr Parrikar?" Surjewala asked.
Manohar Parrikar, earlier in the day, rejected claims of surgical strikes carried out during the UPA regime and said that major portion of credit for the surgical strikes goes to PM Modi.
"I have been the Defence Minister for two years. From whatever I have known, there is no surgical strike from previous years. What they are quoting are actions taken by border action teams. These are common actions across the globe and by the Indian army," Parrikar had said.