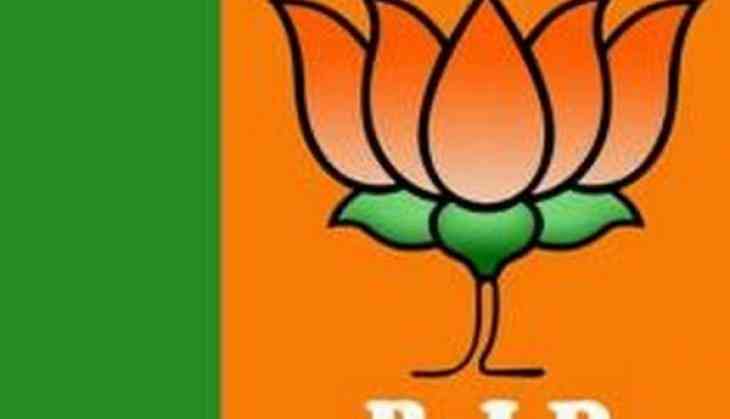 Congress looses because of its 'negative tactics': BJP
After Congress Vice President Rahul Gandhi called Prime Minister Narendra Modi a "weak PM" for not raising the issue of H-1B visas with the United States, the Bharatiya Janata Party (BJP) on Thursday lashed out at the former asserting that the Congress Party can never win because of their negative tactics.
Speaking to ANI, saffron party leader G.V.L. Narasimha Rao said, "The problem is with Congress Party and their negative tactics. Whether you pick Rahul Gandhi, Priyanka Gandhi, Robert Vadra or Sonia Gandhi the defeat of this Congress led opposition is certain. They will continue to lose polls in the future because, on one hand, we have Prime Minister Narendra Modi who is conquering the world and establishing new frontiers for the country. While the Opposition is running a completely negative agenda just to derail the government. Rahul or no Rahul.the defeat of the Congress is certain".
Yesterday, Rahul Gandhi called Narendra Modi a weak PM for not raising the issue of H-1B visas with United States President Donald Trump and not acting against the usage of the term Indian- administered Kashmir by the US.
Rahul Gandhi took to Twitter and said 'H-1B didn't figure in Modi-Trump talks' and 'MEA accepts US use of 'administered Kashmir'.
Later in the day, the Congress also criticised PM Modi's US visit, saying it was merely a photo opportunity and the main issues were bypassed.
The Congress today tweeted, "While it was a great photo opportunity, the main issues were bypassed on Narendra Modi's trip to the United States. #Unfruitful #WeakModi." It also posted a picture captioned 'no priority for Indian interests' along with the tweet.
"PM Modi should have made an effort to ensure that issues of visas and the tech industry were discussed," it tweeted.
-ANI