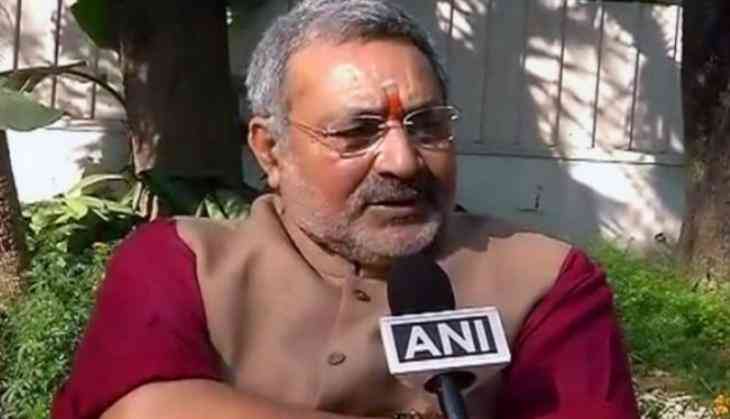 With Bihar Pradesh Congress Committee (BPCC) vice president Brajesh Pandey getting booked under POCSO (Protection of Children from Sexual Offences), the Bharatiya Janata Party on Wednesday questioned the silence from the grand old party and demanded an apology from its vice-president Rahul Gandhi.
Taking a dig at Rahul Gandhi, BJP MP Giriraj Singh asked as to where is the 'maseeha of poor' who only talks about issues concerning the common man.
"Just want to ask as to where is Rahul Gandhi now who used to say he is the 'maseeha of poor'? Why is he silent now? I believe that Rahul Gandhi should apologise as the Congress is silent on the issue. This is a slap on Rahul Gandhi's face," he told ANI.
Brajesh Pandey on Tuesday resigned from the party post after his name surfaced in a sexual exploitation case lodged by the daughter of a former minister of the same party.
The girl, who is the daughter of a former Bihar minister and Congress leader, had accused both Pandey and Priyadarshi of sexually exploiting her and running a sex racket.
Priyadarshi, who is the son of a retired Jharkhand-cadre IAS official, has been absconding since he was named in the case in December 2016.
Pandey had contested the 2015 Assembly polls on a Congress ticket in Gobindganj constituency and lost by nearly 28,000 votes.
However, Congress, an ally of Bihar's coalition government led by Chief Minister Nitish Kumar, faces acute embarrassment over Pandey being booked.
--ANI