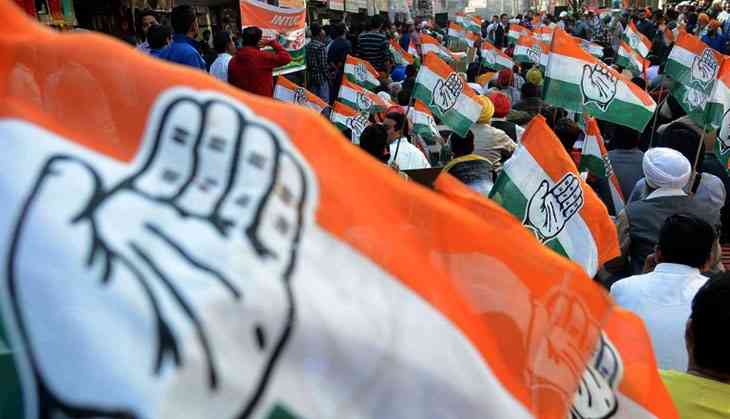 Congress hits back at Mahatma Gandhi's great-grandson
The Congress on Sunday strongly hit back at Mahatma Gandhi's great-grandson Shrikrishna Kulkarni for his barbs against Gopalkrishna Gandhi for becoming vice president candidate of the grand old party-led Opposition.
Kulkarni had criticised Gandhi for siding with the party that is "flanked by dynastic politics".
In response Congress leader Renuka Chowdhary criticised Kulkarni for "taking advantage of the same (Mahatma Gandhi) dynasty" and misusing by writing such letters.
"On what authority is (Shri)Krish (Kulkarni) writing this, what is his identity that he is part of Mahatma Gandhi's dynasty and that is how we are recognizing him today. Lakhs of Krish can write letters. What sets you apart is that so you are taking advantage of your dynasty's connections," Chowdhary told ANI.
She further said that everyone has the "dynastic right" to use Mahatma Gandhi's legacy as he is the father of the nation.
Another Congress leader Pawan Khera, however, refused to respond to Kulkarni's remarks by saying, "This could be his personal opinion and Gopalkrishna Gandhi has done a lot. He is a personality in himself who has contributed a lot and he is a joint opposition candidate, and he ( Shrikrishna Kulkarni) is free to have his opinion."
Earlier Kulkarni lodged his protest against Gandhi's decision for offering his candidature to the Congress.
In a strongly worded letter to his uncle, Kulkarni criticised Gandhi for offering his candidature to a party which has "re-institutionalized dynastic succession and has systematically eroded the political landscape of India."
He said that by joining the Opposition, Gandhi has "tore apart the principles of Mahatma Gandhi and Bhimrao Ambedkar."
"The present President of the Congress Party has been in position for 18 years since 1998. Her son (5th generation of Nehru dynasty, starting from Motilal Nehru) is in line for succession. And, of all the people in this nation, you choose to offer yourself to be their candidate?" Kulkarni said.
"I saw with dismay the TV images of you going to file your nomination for the Vice President - flanked by this family of dynastic politics. In that one instant, you tore apart the principles you espouse - those of Mahatma Gandhi or Dr. Bhimrao Ambedkar, both of who were fearless and selfless leaders and who were dead against entitlements of birth," he added.
Questioning Gandhi's silence over the scandals that have taken place under the erstwhile Congress-led United Progressive Alliance (UPA) regime, Kulkarni said, "So many scandals over so many years, and not a single comment from you. Do you really believe all these are political vendetta? Do you really believe the citizens are fools? But, you still went ahead and have endorsed them."
"I am sorry Gopu mama, but this decision of yours doesn't build confidence, at least not in me. Rather, it is confidence betrayal (as they say in Tamil - Nampikkai Throgam)!" he added.
On July 18, Gopalkrishna Gandhi filed his nomination for vice president.
-ANI