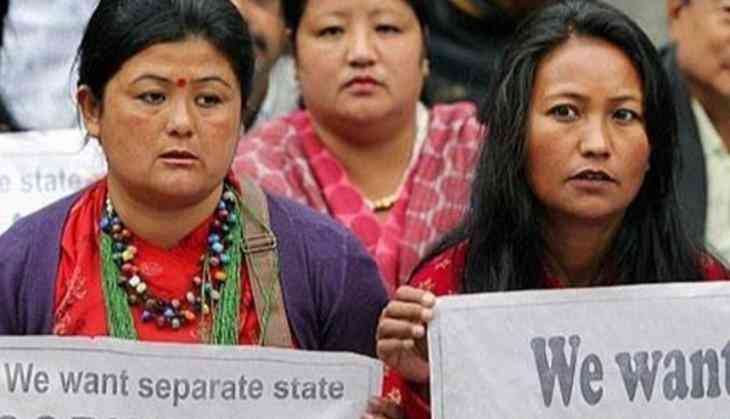 Congress hails Mamata-GJMM dialogue
The Congress party on Wednesday appreciated West Bengal Chief Minister Mamata Banerjee's meet with the Gorkha Janmukti Morcha (GJMM) delegation and hailed the initiative by the Trinamool chief to combat unrest in the hilly area.
Congress leader Om Prakash Mishra said that at a time when Darjeeling has been on a boil, Banerjee's move of lending an ear to the woes of the GJMM leaders will bring respite and end the Darjeeling impasse.
"All parties, Central government, state government and the GJM have equal stakes. So now the consultation process, which has now started, should be further strengthened. It is unfortunate that the Darjeeling hills are so troubled and there is still no respite. So now that a move has been initiated, we appreciate it," Mishra told ANI.
A delegation of the GJMM leaders met Mamata yesterday and submitted a memorandum demanding a judicial inquiry into the deaths caused due to police action.
The meeting was also attended by other hill parties like the Gorkha National Liberation Front (GNLF) and the Jan Andolan Party (JAP).
Accord to reports, Banerjee said that the meeting was held on a positive note and was cordial.
"It's the beginning of a dialogue process. We are happy we have been able to sit across the table. We have requested them to withdraw the strike since it's causing a great hardship to the people," Banerjee said.
-ANI