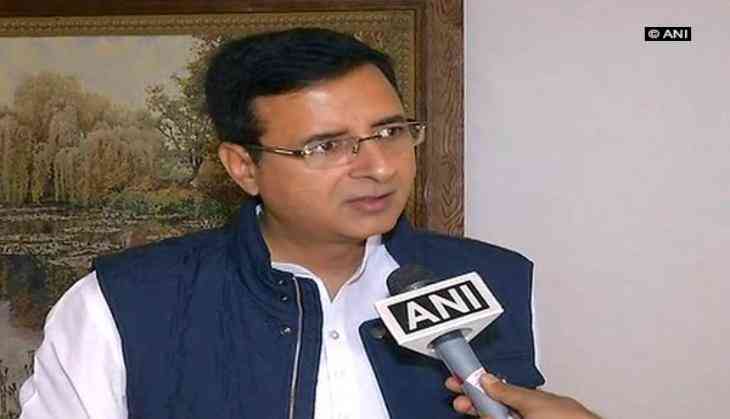 In the wake of Prime Minister Narendra Modi breaking his silence on multiple bank frauds plaguing the Indian economy, the Congress Party on Saturday lashed out at saying the former should answer why the frauds took place in the first place, among other questions.
Speaking to ANI, Congress spokesperson Randeep Surjewala shot several questions at the Prime Minister, first regarding the connection between the accused businessmen and PM Modi, "Prime Minister Modi has not said one word about Nirav Modi and Mehul Choksi whom he affectionately calls as 'Humare Mehul bhai'. What is the connection of Nirav Modi and Mehul Choksi with the honourable Prime Minister? The nation wants to know how a Rs 22,000 crore fraud could happen under the watch of Modi government and everybody remains mum."
"FIR is reported by the bank in August 2017. For seven months, Modi government and CBI takes no action and FIR is lodged on 22nd February 208, why? In the meanwhile, everybody has run away," he added.
Surjewala also took on the Prime Minister over the bank fraud committed by the owner of Rotomac Pens, and remarked at length, "Words will not do, nation demands answers, Modi ji, and you have to give answers."
On Friday, PM Modi asserted that the government is taking strong action against financial irregularities, but did not take names of any of the defaulters.
--ANI