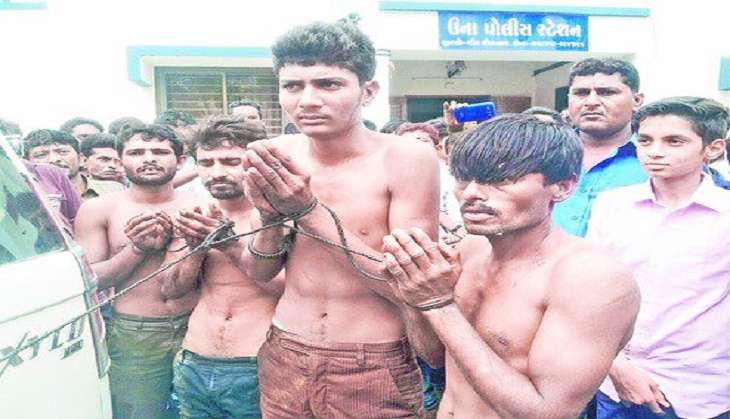 On 19 July, the Congress condemned the 11 July incident where members of a Dalit family were assaulted for allegedly skinning a dead cow in Mota Samadhiyala village of Una taluka in Gir Somnath district on 11 July.
In the wake of the violent protest in Gujarat's Saurashtra region over the issue on 18 June, the Congress condemned the incident and urged for strict action against all the accused. The party also demanded that the negligent officer be sent to jail for his lackadaisical attitude on the matter.
"We are monitoring the matter and we have asked to take strong action against all those who can be seen in the video. A case should also be registered against the investigating officer who neglected the matter. He should be sent to jail. We will make sure that action is taken against all the accused and the victim's family gets justice," said senior Congress leader PL Punia.|
Dubbing the Dalit assault as a 'major blow to humanity', Punia alleged that the district administration has been irresponsible and tried to hush the matter.
"FIR was registered only against five people. When they were made to see a video footage which shows 30-35 men involved, they arrested three more persons. The way hooliganism is going on in the name of cow protection is strongly condemnable. This kind of atmosphere is being made not only in Gujarat but in the whole nation," he added.
Also Read: Gujarat: 7 attempt suicide, mob uses cow carcass to protest thrashing of Dalits by cow vigilantes
On 18 July, seven Dalit youths attempted suicide at two places in Rajkot district of Gujarat to protest the brutal assault on fellow community members.
--With inputs from ANI