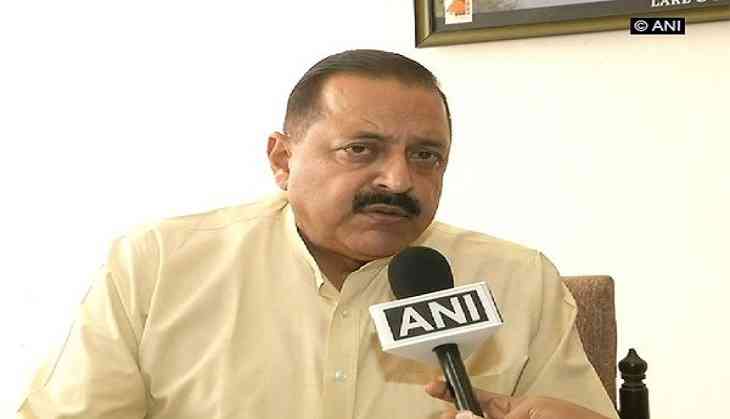 Minister of State in Prime Minister's Office, Jitendra Singh, on Wednesday said that the Congress party leaders have turned a blind eye to the global recognition India is getting from the world under the leadership of Prime Minister Narendra Modi.
The minister's statement comes after the opposition party criticised Prime Minister Modi for hosting US President Donald Trump's daughter Ivanka Trump at Global Entrepreneurship Summit (GES).
Speaking to ANI, Singh said, "Prime Minister is an asset for us. He is an icon. He is a respected personality across the world. Anand Sharma and other Congress people are blind and they are not excepting the fact that India is developing a lot under Prime Minister Modi's leadership. The recognition India is getting from other countries, they (the Congress party) are not trying to see that."
The Congress party's spokesperson, Anand Sharma, had said that the prime minister belittled his position and lowered the dignity of his office by hosting Ivanka Trump at the event in Hyderabad on Tuesday.
Speaking to ANI, Sharma had said, "We are surprised that India has a prime minister, who has belittled his office yesterday by being in attendance for Ivanka Trump, as it is not for the Prime Minister of India to host her at the Falaknuma Palace of the Nizam of Hyderabad. He is a prime minister and he must not forget that."
Prime Minister Modi invited Ivanka Trump, who is also a senior advisor to the White House, to the international summit of entrepreneurs, during his visit to the United States of America in June.
Speaking at the event, Ivanka praised the prime minister, noting that "from your childhood selling tea to becoming PM, you've proven that transformational change is possible."
Pitching for 'Make in India ' programme to the entrepreneurs, Prime Minister Modi said, "Indian women continue to lead in different walks of life. Our space programmes, including the Mars Orbiter Mission, have had immense contribution from women scientists. Kalpana Chawla and Sunita Williams, both of Indian origin, have been part of US space missions."
-ANI