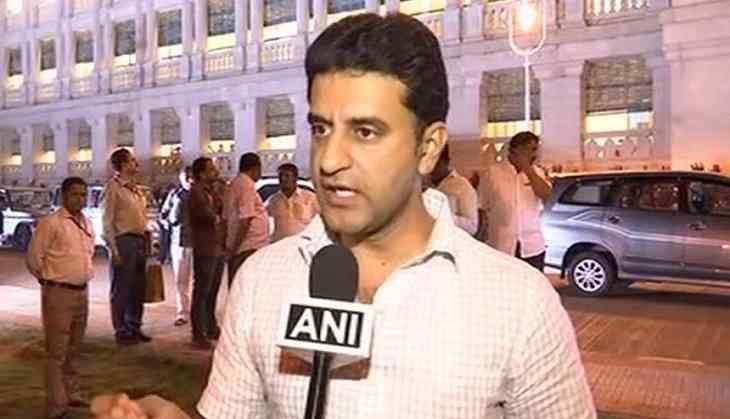 The Congress Party has hit back at Finance Minister Arun Jaitley for his comment about them and Patidar leader Hardik Patel, indulging in 'mutual deception' over increasing minority quota in Gujarat.
"BJP should have answered to Hardik Patel and other youth point-by-point on the concerns of these youth. Instead of addressing their concerns, instead of taking them into confidence, the BJP has tried to target them and tarnish them, which they have failed," Congress leader Rizwan Arshad told ANI.
Arshad said that there are other youth leaders besides Patel, such as Jignesh Mevani and Alpesh Thakor, who have led independent movements, but were targeted by the BJP, and were booked at its behest.
"Now all of them are out against BJP for their performances and policies, lack of development in Gujarat, the failed Gujarat model, and the propagation of the failed Gujarat model across the country," he added.
The Congress leader further said that these youths have now come out in the support of Congress because they want an inclusive government that will take them into confidence and work for the welfare for all and not just a select few.
-ANI