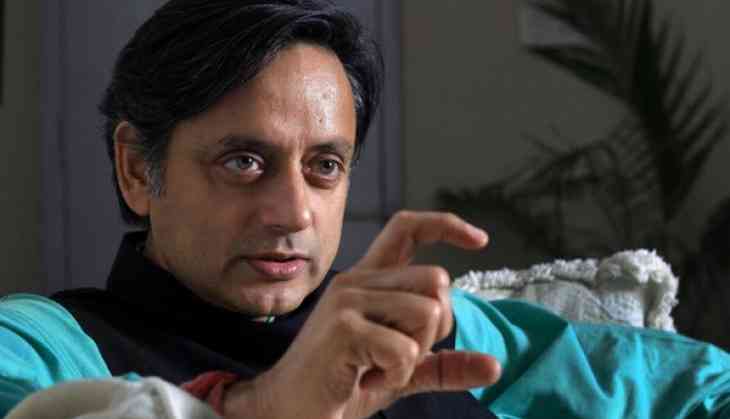 Highlighting the deteriorating condition of schools running under Municipal Corporation of Delhi (MCD), Congress leader Shashi Tharoor alleged that the Budget allocated for education sector is not being spent judiciously by the state government.
"The condition of MCD schools is very bad. From 2013- 2016, nearly 50,000 students have already left the schools. The number of school students are increasing in India but decreasing in Delhi," Tharoor said.
Asserting that the quality of MCD schools is very poor, Tharoor further noted that during winters some schools are reduced to making the students sit on the floor due to lack of chairs and tables, adding that basic facilities like drinking water and mid day meals are also very poor.
"Government is not spending the education budget given to them every year and the teacher's vacancies are increasing day by day," he said.
Earlier the Delhi High Court had directed the authorities to take "immediate remedial measures" following reports of teachers' vacancy of around 33,000 in MCD and government schools in the national capital.
Social Jurist-and NGO has has alleged "deliberate and intentional disobedience" by the Delhi Government of the High Court's orders to ensure zero vacancy at the beginning of academic year.
Tharoor's assertions come riding on the Congress' bid to counter Arvind Kejriwal-led Aam Aadmi Party (AAP), especially its blueprint which highlights plans for revamping primary education and municipal health services in Delhi.
"The Congress party is trying to approach this election in an unprecedented professional manner where 39,000 workers have been contacted and voices recorded in order to understand their preference for the choice of candidate. So it's with a positive agenda and manner that we will be approaching the people of Delhi," Tharoor had said earlier.
He also stated that the MCD elections will cater to issues like finance, environment, health and many more that Delhi want to resolve.
The date for the elections to the three municipal corporations was postponed by a day to April 23, keeping the Central Board of Secondary Education (CBSE) board examination in mind.
The date for counting of votes has also been extended to April 26.
-ANI