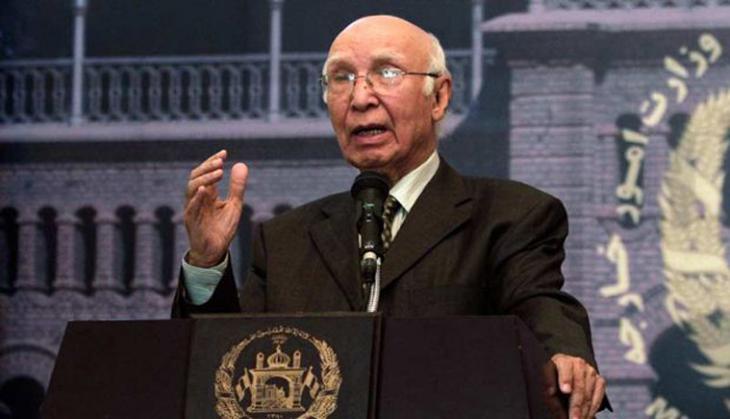 Expressing concern over the recent supersonic interceptor missile test by India, the foreign affairs adviser to Pakistan Prime Minister, Sartaj Aziz, has said that he will raise the matter in the international arena.
India successfully test fired its indigenously-developed Prithvi-II missile from a test range off the Odisha coast on 15 May. The missile was launched at 11.15AM from the complex.
The success of the Advanced Air Defence interceptor missile test now strengthens India's position in the exclusive Ballistic Missile Defence club - comprising the US, Russia and Israel.
In an address on Radio Pakistan, Aziz said that the missile test will certainly disturb the balance of power in the south-Asian region.
Pakistan will acquire latest technology improve its defence and continue to upgrade its capabilities, Aziz said.
He said that Pakistan would raise its voice at the international level against India's defense developments. The foreign secretary also alleged that India enjoys the cooperation of the United States, as Washington thinks that a strong India is vital to contain China.