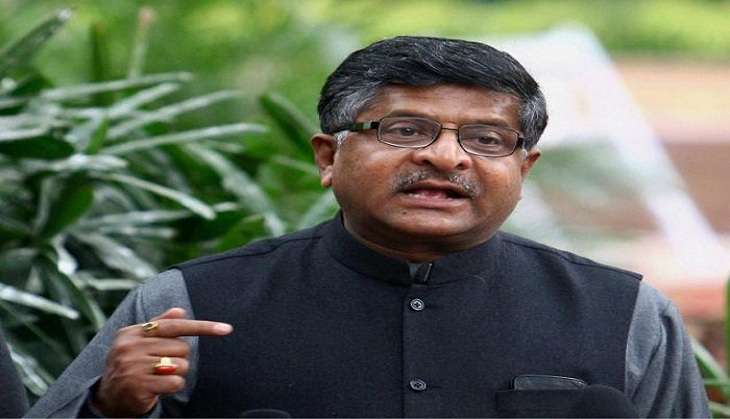 Union Minister of Information and Technology Ravi Shankar Prasad lashed out at Congress vice-president Rahul Gandhi for his "earthquake" comment and said he should come for a debate only after looking at his family heritage.
"I would appeal to Rahul Gandhi to see his family heritage and then come for a debate," said Prasad.
The minister said Rahul Gandhi was coming out with such statements due to the pressure of scams that took place during the Congress regime.
"I understand the problem of Rahul Gandhi. Ten years of Manmohan Singh government saw only scams from 2G to coalgate, Adarsh, Antriksh, helicopter scam. Mr Rahul Gandhi, under the pressure of the scams under your own government, do not put accusations against the Narendra Modi government," he said.
The minister said the Congress is seeing only defeat, whether it be parliamentary elections or various state elections held till now. The people have stopped considering Congress fit to manage ministerial positions.
Praising the National Democratic Alliance (NDA)-led government, he said, "Narendra Modi government is working honestly."
"From Assam to Arunachal, BJP is winning everywhere," he added.
On showing the government's willingness to have a debate on issues raised by the Opposition, Prasad said, "The President has appealed to all political parties to have a debate," and that they are also ready to participate.
--ANI