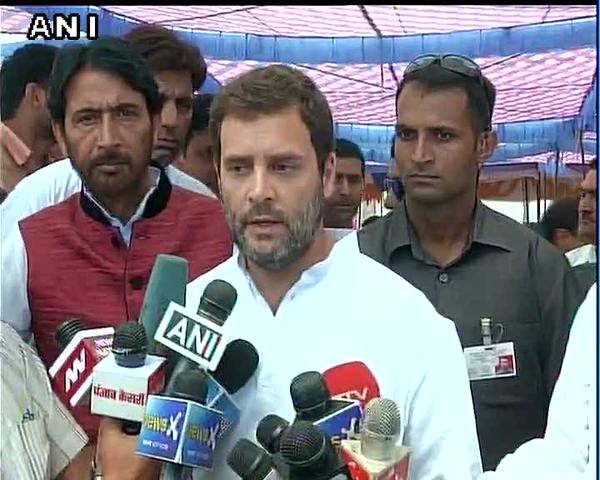 Congress vice president Rahul Gandhi met the families in the border area of Balakote, Jammu and Kashmir that witnessed massive ceasefire violation particularly on India's independence day, 15 August.
After speaking to locals Gandhi said, "People here are very scared and worried"
Calling civilians dying due to ceasefire violations as martyrs, he listed out their main demands from the government. "People here want three things -- bunkers, life time insurance for crops and their animals and the right to compensation."
On the issue of BJP's dismissing Rahul Gandhi's visit as a photo-opportunity Congress leader Ambika Soni said: "It is not a question of photo opportunity. Someone needs to speak to these people. They want to be heard. On a day when we are celebrating our independence day, people on border have to face shelling. The situation have come to this that there was sweet shared across the border. Six people were killed and 22 injured."