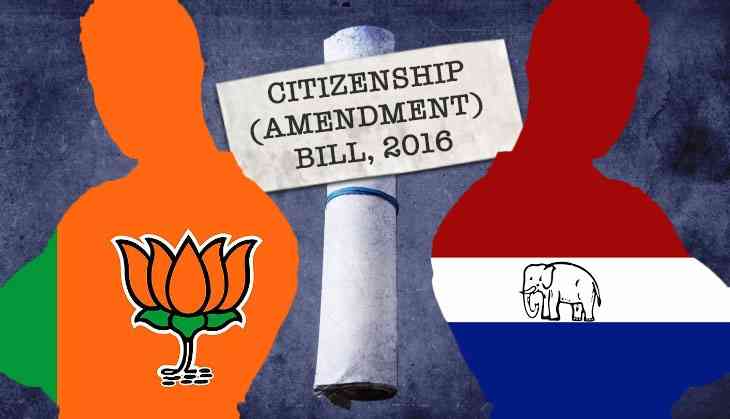 Citizenship Amendment Bill
In the controversy over the Citizenship Amendment Bill in Assam, the ally partner of BJP in Assam, Asom Gana Parishad has ended its alliance in protest over the issue.
Former Assam CM Prafulla Kumar Mahanta, and the leader of the AGP has threatened the BJP government over the bill and said that this bill will hurt the relationship with the neighbouring countries.
Mahanta said, "Our alliance with the BJP is a pre-poll alliance, so the BJP should have the morality to face the verdict of the people. Their decision on the bill will impact the prospects of the alliance."
"The Citizenship (Amendment) Bill, 2016 seeks to amend the Citizenship Act, 1955, to grant nationality to people belonging to minority communities -- Hindus, Sikhs, Buddhists, Jains, Parsis and Christians -- in Afghanistan, Bangladesh and Pakistan after six years of their residence in India," as reported by the NDTV.
Also read: Rafale deal: Rahul Gandhi alleges Nirmala Sitharaman is lying; dares Defence Minister for 15 min