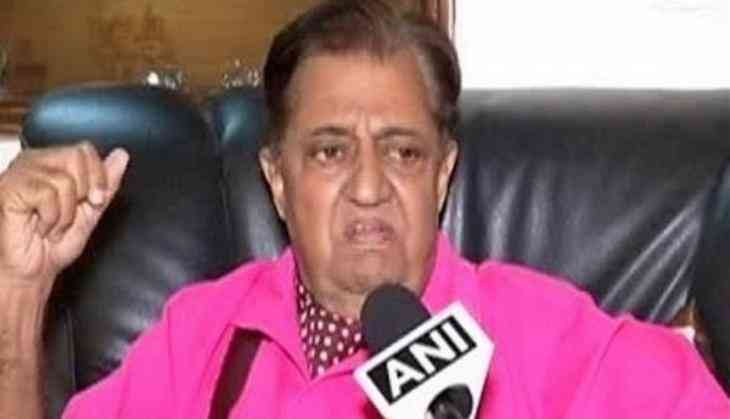 China will continue to threaten India for public relation effect: Defence expert
Stating that China knows from where they would benefit, a defence expert on Monday said that the former will continue to threaten India on border issue for "the public relation effect."
Speaking to ANI, Defence expert Praful Bakshi said, "China knows from where they would be benefitted. Chinese President knows election is around the corner and the People's Liberation Army's anniversary is just finished. They want to raise the morale of them and they want to give a tiger like mage in front of the public of China that we will not let anybody attack or divide China."
Another defence expert P.K. Sehgal said that China is totally taken by surprise by India's strong stand by keeping mum on road plan issue.
"China has realised that the Indian Army is hell-bent to call their bluff. So, on a daily basis, they carry out various types of threats, they try to black mail," said Sehgal.
China's state-run media has warned Prime Minister Narendra Modi not to push India into a "reckless conflict" with China as People's Liberation Army, as the latter is sufficiently capable of annihilating Indian troops in the border region.
Describing India's military strength as being "far behind" that of China, the Global Times asserted that that if the nearly two-month long tense stand-off was escalated to a military conflict then "It is a war with an obvious result, as PLA has made sufficient preparation for military confrontation. The government of Prime Minister Narendra Modi should be aware of the PLA's overwhelming firepower and logistics."
The editorial even ridiculed Defence Minister Arun Jaitley's recent remark that India of 2017 is different from what it was in 1962, in which China had defeated Indian forces. It said the Modi government should stop "lying". "The gap in national strength between the two countries is the largest in the past 50 years. If the Modi government wants to start a war, at least it should tell its people the truth," it said.
External Affairs Minister Sushma Swaraj has reiterated that India's road map is peace and talks are going on to resolve the issue diplomatically.
-ANI