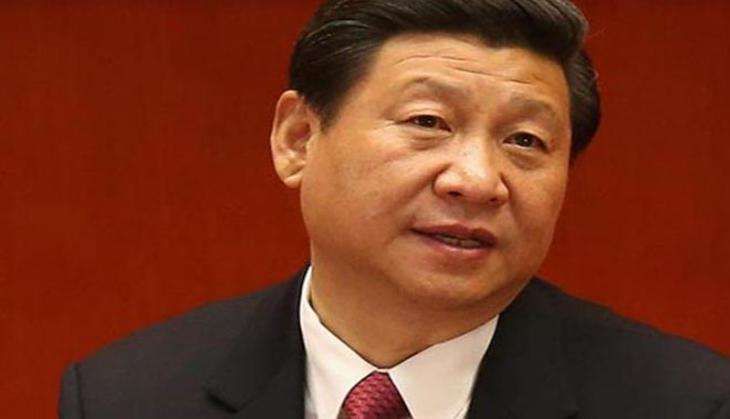 Enraged with India's refusal to extend the visas of three Chinese journalists, Beijing has issued a warning, saying that New Delhi will have to face 'serious consequences' if the move was a fallout of China's opposition to India's bid to join the elite Nuclear Suppliers Group (NSG) last month.
"Speculation is swirling that India is taking revenge against China for the latter's opposition to India joining the Nuclear Suppliers Group (NSG). If New Delhi is really taking revenge due to the NSG membership issue, there will be serious consequence," said an editorial published in China's Global Times daily.
China's warning comes after the Indian government refused to extend the visas of three Chinese scribes from the Xinhua News Agency, forcing them to leave the country.
Among the three are Wu Qiang, Xinhua bureau chief in Delhi, and Tang Lu, chief correspondent at the Mumbai bureau.
"No official reason was given for the rejection of the visa renewals. Some Indian media claimed that the three journalists are suspected of impersonating other people to access several restricted departments in Delhi and Mumbai with fake names. There were also reports attributing it to the journalists' meeting with exiled Tibetan activists," said the article.
Lü Pengfei, former India-based special correspondent with the Global Times, said there is absolutely no need for Chinese journalists in India to conduct interviews under fake names and it is completely normal for reporters to request interviews with the Dalai Lama group.
"In any case, it's not a good thing that India has turned down Chinese reporters' applications for new visas. The act has sent negative messages and media communications between China and India will inevitably be negatively impacted. India has a suspicious mind. No matter whether Chinese reporters apply for a long-term or a temporary journalist visa, they will come across many troubles. Complaints about difficulties of acquiring an Indian visa have also been heard from other Chinese who deal with India. In contrast, it's much easier for Indians to get a Chinese visa," the editorial said.
"On the visa issue this time, we should take actions to display our reaction. We at least should make a few Indians feel Chinese visas are also not easy to get," it added.
The editorial, however, added that the bilateral relationship between the two countries is now on a sound track, with a by and large tranquil border and steadily booming trade.
"The two in general are able to maintain neutrality with regard to international affairs that are related to the other side. But problems emerge when it comes to issues that the two are at odds," the editorial said.
--ANI