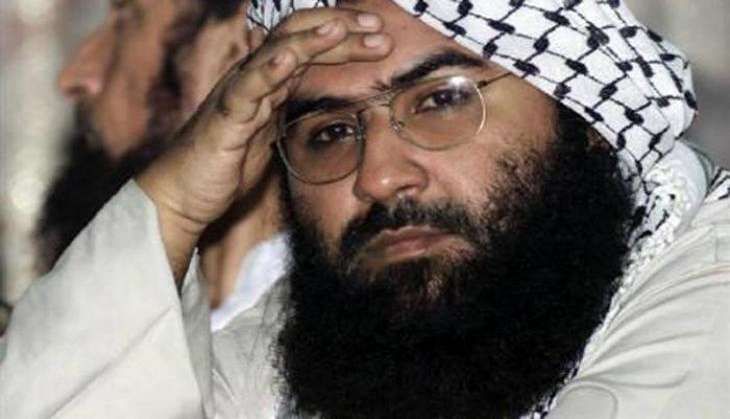 In a bid to 'tease' India once again, China today defended its second technical hold to prevent a United Nations (UN) ban on Pakistan-based Jaish-e-Mohammad chief Masood Azhar saying there were "different views" on India's application and that Beijing's move will allow more time for the "relevant parties" to have consultations.
Reacting to India's criticism that its second hold on attempts to ban Azhar sends a dangerous message, the Chinese Foreign Ministry said that the listing application member states submitted to the 1267 Committee of UN "must comply" with specific requirements of relevant resolutions of UN Security Council (UNSC).
Though China is the lone member among the 15-member UNSC to oppose the ban on Azhar, Beijing claims that "different views" existed about India's application against Azhar.
"There are still different views on India's listing application made this March. The technical hold on it will allow more time for the Committee to deliberate on the matter and for relevant parties to have further consultations," the ministry said.
The reference to "further consultations" apparently referred to direct consultations between India and Pakistan over the issue. China had put the first technical hold six months ago on India's application following Azhar's alleged involvement in the Pathankot terrorist attack.
China had extended the second technical hold valid for three months during this week despite several consultations between New Delhi and Beijing at various levels. It is expected to figure again during the expected meeting between Prime Minister Narendra Modi and President Xi Jinping on the sidelines of the BRICS summit to be held in Goa from 15-16 October.
While opposing the ban against Azhar, the Chinese Foreign Ministry however said "China firmly supports combating all forms of terrorism, stronger international cooperation against terrorism, and supports the central and coordinating role of the UN in international counter-terrorism cooperation".
It said, China always maintains that on the listing matter, the 1267 Committee should stick to the principles of objectivity, impartiality and professionalism, base its judgments on solid evidence and decide upon consensus among the members of the Security Council.
Without naming China, External Affairs Ministry spokesperson Vikas Swarup said on 6 October that only one country had put the technical hold, blocking the ban by another three months, and criticised the completely "non-transparent and anonymous" manner of designating individuals by the UN Sanctions Committee.
India has been highlighting the cross-border terror threat emanating from Pakistan and tensions between New Delhi and Islamabad are on the rise since last month's Uri attack in Jammu and Kashmir which killed 19 Indian soldiers.
--PTI