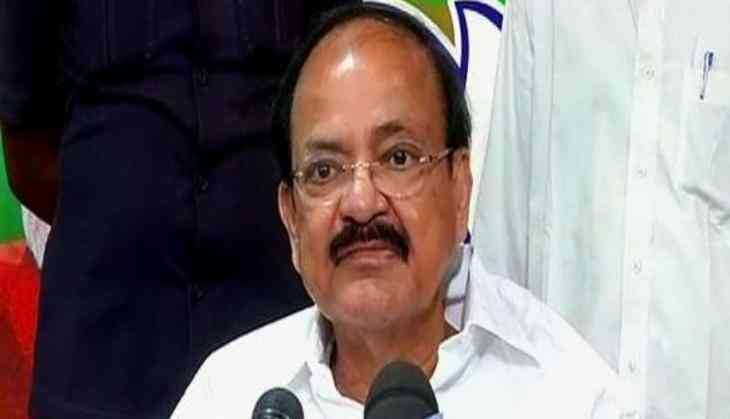 Lashing out at former finance minister and Congress leader P. Chidambaram for saying that Kashmir was "nearly lost" thanks to the government's policies, the Centre on Saturday branded his remark as "anti-national", adding that his statement was tantamount to promoting separatism and encouraging terrorism.
"The utterances of former home minister P. Chidambaram that Kashmir was nearly lost because the Central Government used brute force to quell dissent is highly shocking, irresponsible, anti national, and immature. This is not expected from a person who held the portfolio of home ministry government of India," Union Minister for Information and broadcasting Venkaiah Naidu told the media.
Naidu further said that Chidambaram's statement may embolden Pakistan which is trying its best to internationalise Kashmir issue.
"The statement is a music to the ears of our neighbour, who is aiding, habiting, funding and training terrorism ," he added.
Asserting that Chidambaram's statement that 'Kashmir is nearly lost' has come at a time when Valley is witnessing a bond of brotherhood between Muslims and Hindus.
"The former home minister should remember that yesterday on the auspicious occasion of Mahashivratri the Muslims in the valley have cleared the premises of a temple near Srinagar. A special designed Herath greetings were sent to Kasmiri Pandits in a gesture of comrade received and bonding. That is what happening in Kashmir and this man says Kashmir is nearly lost ," Naidu said.
Naidu also questioned the Congress party as whether they support Chidambaram's statement.
"I would like to know Congress party's reaction. Do they agree with him? I would like to know where does the Congress' sympathy rise? Their sympathy rises with the forces which is fighting for the sake of the country or with the separatist?" he asked.
Chidambaram yesterday said that he had a sinking feeling that Kashmir was nearly lost for India because the Central government used brute force to quell dissent in the Valley.
"Seven million persons of Kashmir valley felt alienated by the oppressive methods of the Indian government, which was a terrible mistake," Chidambaram said while addressing a meeting organised by Manthan-a public discourse platform in Hyderabad.
-ANI