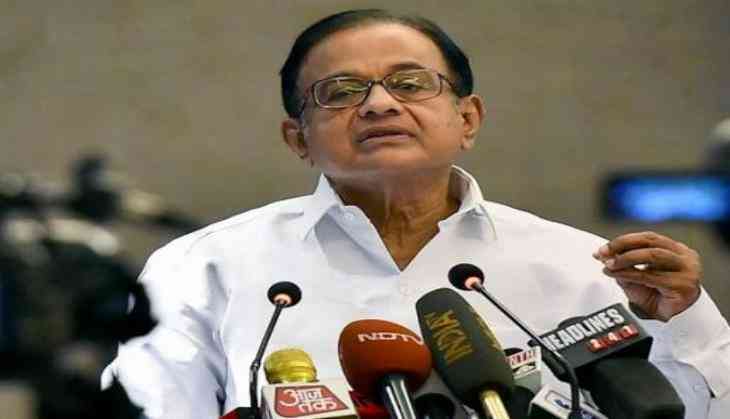 Training guns at the Centre Congress leader P. Chidambaram on Thursday came up with a series of loopholes that he claims the present Goods and Services Tax (GST) has.
Dubbing it as a 'mockery of GST', Chidambaram pointed out the clause which does not make it look like one tax structure.
"It is a mockery of GST, when we have rates likes 0.25, 3, 5, 12, 18, 28 and 40 and possibly more because of the discretion vested with the state governments. How can we call this a 'one nation, one tax' regime?" Chidambaram said, while addressing a press conference here.
With a sardonic tone, Chidambaram said 'GST is God's gift to India'.
The Congress leader further said that their party would have capped the GST at 18 percent.
"The Central Government should have engaged the leaders of the political parties to forge a consensus on three rates. It failed to do so. The Congress-led Government would have certainly worked hard to add a single rate with three variations. We would have capped GST at 18 percent that was eminently feasible," he said.
The former finance minister claimed that the administration and small, medium businesses are unprepared for the GST and that some more time should have been given to them to prepare themselves.
"We are convinced that the administration and businesses, especially small and medium businesses, are unprepared or underprepared for the rollout of the GST. Businesses wanted some more time and the rollout should have been deferred by two months. The GSTN should have been put through a trial run and the glitches, if any, removed," he said.
Asserting that the Congress will continue to articulate the fears and grievances of small and medium businesses, multi-state businesses and consumers, Chidambaram highlighted the steps on which they would focus to rectify the situation.
"We will demand that petroleum products, electricity and real estate be brought under the GST. We will press for a reduction in rates. We will demand a cap of 18 percent. We will keep vigil over the possible misuses of the draconian powers given to the anti-profiteering authority. We will highlight the elements of a true GST. We will hold meetings and conferences to emphasise that the Congress was the original proponent of the GST and we will campaign for a true GST that was designed and advised by tax experts," he said.
The GST was implemented all over the country, except in Jammu and Kashmir, on July 1.
Believed to be the biggest economic reform since independence, the GST has been implemented with the aim of introducing the economy to 'one nation, one tax' structure.
-ANI