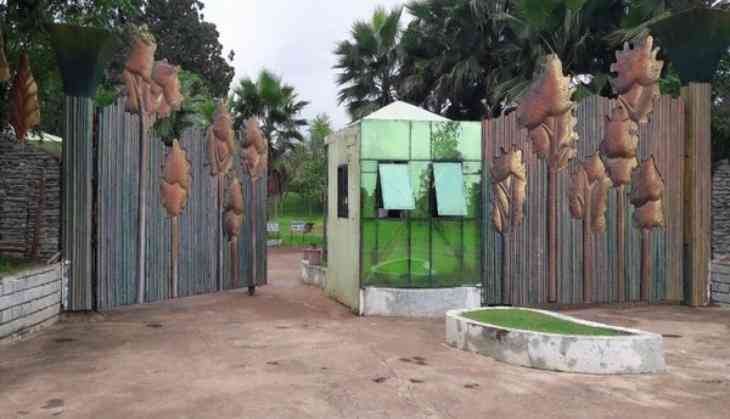 Chhattisgarh Minister's wife acquires state forest land, resort construction underway
A Chhattisgarh cabinet minister's wife has been accused of acquiring a portion of the state's forest land and building a resort on it.
Sarita Agrawal, the wife of Chhattisgarh Minister Brijmohan Agrawal, is said to have acquired 4.12 Hector of the Chhattisgarh forest land, raising questions of propriety and conflict of interest.
According to official documents, the land originally belonged to Vishnu Ram Sahu who is a farmer, who had donated the same to the government to the then Madhya Pradesh Water Resources (WRD) department in the year 1994 for Public welfare.
Later on, the land was transferred to the forest department. Moreover, after nine years, Rs 22.90 lakh was spent on the afforestation of this land.
The resort, namely Shyam Vatika, is being constructed near Sirpur area in Chhattisgarh.
Sarita, along with her son, is working on the resort project. As the companies (Aditya Srijan Private Limited and Purbasa Vanijya Private Limited) which have taken over the project, have both mother and son as its directors.
The episode came under the spotlight in March 2015 when a member of Kisan Mazdoor Sangh, Lalit Chandranahu urged the collector to look into the matter.
Chandranahu in his letter alleged that while the piece of land was donated to the government, the revenue records don't include the information.
-ANI