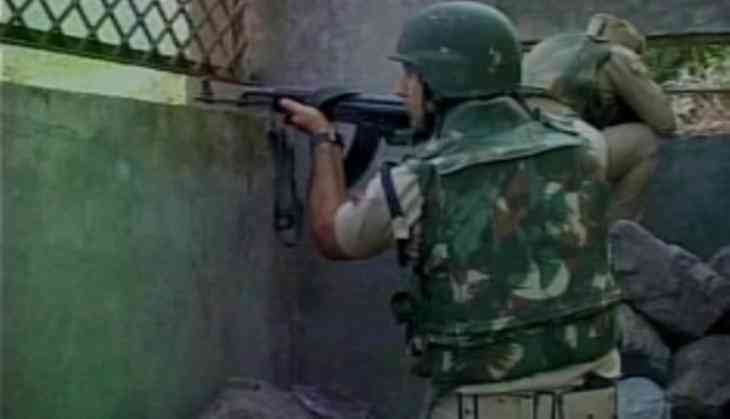 An encounter, which was underway between security forces and Naxals in Chhattisgarh's Narayanpur on 31 may's, has ended without any casualties.
Teams from the Special Task Force (STF) and the District Reserve Group (DRG) are sweeping the area for any untoward elements.
The encounter was on since 5 a.m. on 31 may.
Narayanpur Superintendent of Police (SP) Santosh Singh confirmed the entire incident and said, "The encounter has ended and no casualty has been reported."
The encounter took place at the same place where Naxals torched passenger bus on 30 may.
Following 30 may's bus-torch incident, the security personnel had reached the spot in order to repair the damage.
The forces were busy filling the hole dug in the road in order to ease the vehicular movement, when the Naxals started indiscriminate firing at them.
However, the forces retaliated with strong hand, and sensing their dominance, the Naxals fled from the spot.
A group of Naxals on 30 may burnt an empty private bus, travelling from Chhattisgarh's Dhanora area to Orchha area, four kilometers away from a police station, in opposition against construction of roads in Narayanpur district.
Speaking to ANI here, Narayanpur SP Santosh Singh said, the incident occurred on 30 may's late night, as the bus was burnt down after the passengers were forced to step down from the vehicle by the militants.
The road construction is taking place on a brisk pace under the security cover provided by the Indo Tibetan Border Police (ITBP) and district police.
So far, 45 kilometers of a total 66 kilometers have been completed.
-ANI