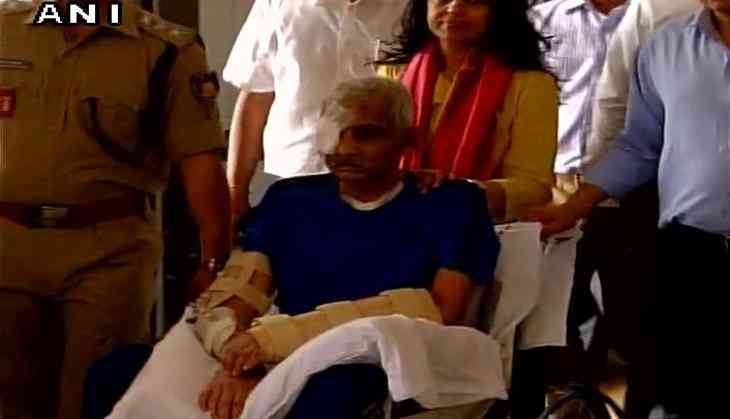 Chetan Cheetah's willpower helped him fight back: AIIMS (ANI)
The All India Institute of Medical Sciences (AIIMS) on Wednesday declared CRPF commandant Chetan Cheetah fit and said that he will be discharged on 5 April.

AIIMS officials told media here that Cheetah, who took at least nine bullets and sustained multiple injuries, has recovered due to his strong will power.

"Happy to announce that Chetan Cheetah is now fit to go back today. Cheetah requires rehabilitation. His strong will power helped him fight back and recover," said a AIIMS official.

The CRPF commanding officer was in coma for two months after being hit by at least nine bullets during a gun battle with terrorists in Kashmir' Bandipora on February 14.

The 45-year-old had suffered bilateral upper limbs fractures, bullet injuries in his head and lost his right eye during the bloody encounter that claimed lives of three Indian soldiers.

Cheetah, a Commanding Officer of the 45th battalion on March 16, Cheeta was shifted to normal ward from the Intensive Care Unit (ICU) and was also taken off the ventilator.

Cheetah was first taken to military hospital in Srinagar where medications were given to prevent bleeding. However, given the extent of the injuries and his comatose state, it was decided to airlift him to the AIIMS trauma centre.
-ANI