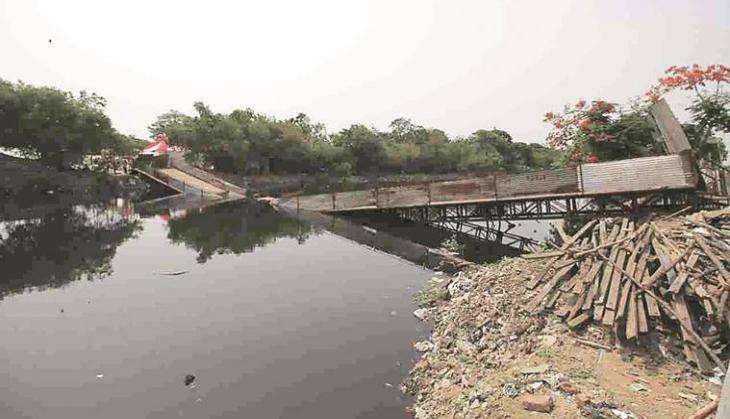 India's biggest women's run, popularly known as Pinkathon, witnessed a mishap in Chennai as a wooden bridge near the Island Grounds venue collapsed while participants were crossing it.
At least 30 people fell into the Cooum canal when the bridge collapsed, a senior media consultant, who was also a participant, said.
"Some of them had minor injuries, many lost their cellphones and wallets. Luckily, the water was shallow. Organisers chose to behave as if nothing had happened to cover up their negligence," she said, adding that she was among the many who had an argument with the organisers over their indifference after the accident, reported The Indian Express.
"It was seemingly strong. It cleared our safety check too. It was used by the public for similar events held recently," a senior volunteer said, adding that they did check the condition of the bridge a day before the event.
A police official said the wooden bridge had collapsed as it was unable to bear the weight of the participants. "However, the marathon was not affected, they continued the event," he said. The bridge was constructed last year during a tourism event.