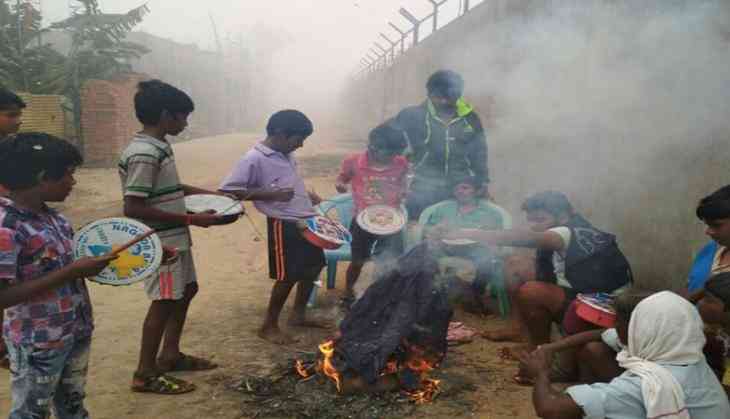 As the city decks up to welcome the harvest season, celebrations on account of the Bogi festival have resulted in thick smog, thereby interrupting flight services from 3 am on Saturday morning.
It is said that nearly 12 flights were diverted and nearly 30 delayed in view of the smoke generated due to the ritualistic burning of old articles on account of festivities, which has caused a dip in visibility.
For the unversed, Bogi festival is the first day of Pongal and is celebrated in honour of Lord Indra, who is worshiped for the abundance of harvest, thereby bringing plenty and prosperity to the land.
On this day, people clean out their homes and collect all unwanted goods, which are then thrown into a fire made of wood and cow-dung cakes. Girls dance around the bonfire, singing songs in praise of God, the spring, and the harvest. The significance of the bonfire is to keep warm during the last lap of winter.
A special puja is also performed on the first day of Pongal before the cutting of paddy. Farmers worship the sun and the earth by anointing their plows and sickles with sandalwood paste. It is with these consecrated tools that the newly-harvested rice is cut.
-ANI