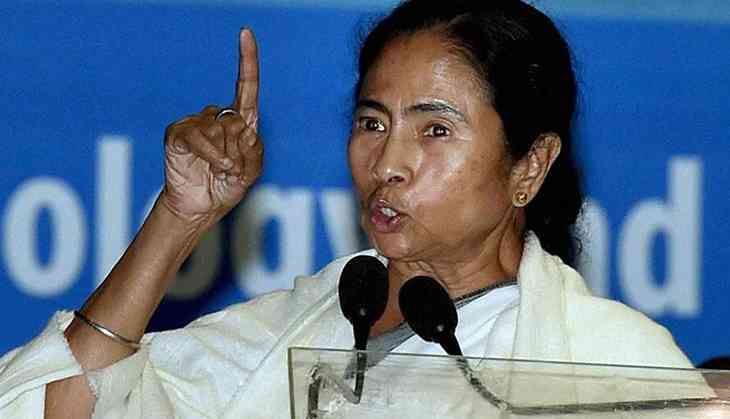 Continuing her tirade against the Centre, West Bengal Chief Minister Mamata Banerjee on Saturday held the Government responsible for the recent Baduria and Basirhat violence which has turned the entire state into chaos.
"The Centre wants to impose President's rule in the region," she said.
Mamata said there would demand for a judicial enquiry into the violence that occurred over a Facebook post.
"The Centre has a non-cooperative attitude; the border areas are being disturbed with foreign hands having good relations with the Bharatiya Janata Party (BJP)," she said, while addressing a press conference here.
She further said that the law would take it own course against those who had planned the incident.
"The Centre is not cooperating to maintain law and order in the region," she said.
Meanwhile, the North 24 Parganas Superintendent of Police (SP) Bhaskar Mukherjee has been removed and C. Sudharkar Rao will take over the post.
Yesterday, the BJP, Left and the Congress delegations were prevented from visiting riot-hit areas in Basirhat by the police.
Earlier on Thursday Chief Minister Mamata Banerjee requested the Opposition to refrain from reaching the communal-sensitive areas of North 24 Paraganas.
Violent clashes erupted in the Basirhat area of the district after a Class X student updated a controversial picture on Facebook.
The boy was later detained by police, but the violence hasn't abated.
Fresh tension was reported in Basirhat area yesterday forcing the police to lob tear gas shells and resort to baton charge even as the state government decided to ban some organisations for allegedly instigating people.
The Mamata Banerjee Government yesterday claimed that situation has returned to normal in Baduria and surrounding areas.
Meanwhile, the State Government has temporarily suspended internet services in four police station areas of Basirhat, Baduria, Swarupnagar and Deganga to check the spread of rumours through social networking sites.
-ANI