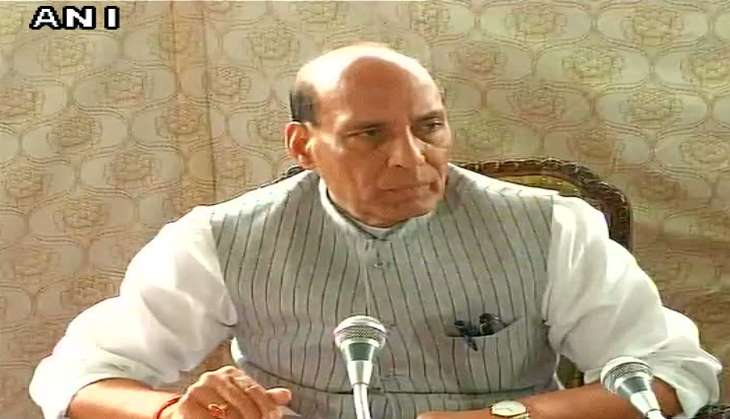 Home Minister Rajnath Singh, who is on a two-day visit to Kashmir, announced in a joint press briefing on 25 August that the central government is planning to set up a nodal agency to help Kashmiris in distress.
"I want to inform you that Centre is soon going to appoint a nodal officer to help Kashmiris in distress living anywhere in the country," Singh told the media.
On 25 August, Singh met Jammu and Kashmir Chief Minister Mehbooba Mufti at her residence in Srinagar to discuss the security situation in the Valley.
At the press conference, Mufti claimed that 95% of people living in Kashmir want peace but 5% are stoking trouble in the Valley.
"Our youth are used by some elements as shields to attack Army camps, they want our children to suffer," Mufti said.
Meanwhile, normal life remained paralysed for the 48th consecutive day due to curfew, restrictions and separatist sponsored strike.
As many as 70 people have been killed and several thousand others injured in the clashes that began on 9 July, a day after Wani was killed in an encounter with security forces in Kokernag area of south Kashmir's Anantnag district.