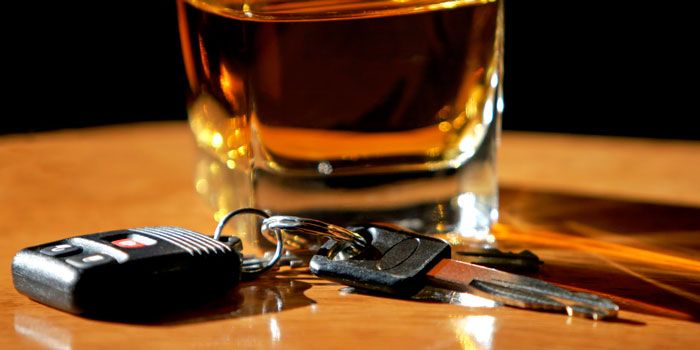 The Centre is considering over enhancing the punishment in drunk driving cases even as a Delhi court on 10 August compared a drunken driver to a 'suicide bomber'.
An amendment to Indian Penal Code(IPC) sections 304 A (causing death by negligence) and 279 (rash and negligent driving) seeking greater punishment is under the consideration of the Union Government, the Bombay High Court was told on 10 August. "The process is on for the approval of the Government in this regard," according to a letter written by Union Ministry of Home Affairs on August 8 to the Central Government lawyer.
The maximum punishment for offence under section 304 A is two years or fine or both and for section 279 it is imprisonment for 6 months or fine or both. The letter was placed today before a bench headed by Justice Abhay Oka which was hearing a public interest litigation filed by senior journalist Nikhil Wagle, seeking compensation from Bollywood superstar Salman Khan for the victims of the 2002 hit-and-run case involving the actor.
Although the actor has already deposited compensation to be paid to the families of the victims as directed by the High Court, the petition is still being heard by the HC which has extended its scope to seek enhancement of punishments in accident cases.
The court had earlier suggested the Centre to consider amending IPC sections so as to make drunk driving a more serious offence. It also asked the Maharashtra Government to consider amending Motor Vehicles Act to enhace punishment in such cases.
The Centre had earlier informed the High Court that it had sought suggestions from the State Governments on amending section 279 IPC (rash and negligent driving) to enhance punishment in such cases.
Jaiprakash Agarwal, Joint Secretary (Home), Union Government, stated in his affidavit that the Law Commission had recommended modification of sections 304 A and 279 IPC to include drunk driving as a serious offence. The process had already begun and it will come up before the cabinet.
As the Centre mulled the proposal, a Delhi court said a drunken driver is like a suicide bomber, who has set out to kill himself as well as other road users while proposing that a stringent punishment should be awarded to offenders.
"It won't be inappropriate to say that a drunken driver is like a suicide bomber, who has set out to kill himself as well as other road users and thus deserves a very stern sentence which should have a deterrent effect and discourage everyone from driving after alcohol intake.
"A stern sentence to these offenders would go a long way in making the roads safer, thereby saving precious human lives," Additional Sessions Judge Virender Bhatt observed on the appeal of a convicted truck driver that sought quashing his 20-day jail term.
-PTI