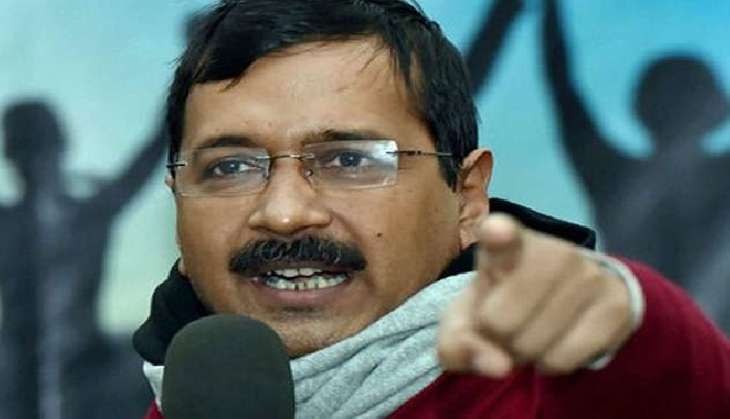 In the wake of the controversy surrounding 'Udta Punjab' - the film highlighting Punjab's drug problem, Delhi Chief Minister Arvind Kejriwal unleashed an attack on the Bharatiya Janata Party-Shiromani Akali Dal alliance in the state. The fact that the film is facing censorship makes it clear that the parties in power have accepted their defeat in Punjab, said Kejriwal.
"Now they are worried about the magnitude of their defeat in Punjab. Whether, like Delhi, they will be reduced to three seats in Punjab also. So, they are worried if such films show truths to the world, then they would be decimated," said Kejriwal, the national convenor of the Aam Aadmi Party (AAP).
"The way they are demanding cuts, and asking to remove words like 'Punjab.' I was reading a social media site 'Jan Gan Man Adhinayak Jay He Bharat Bhagya Vidhata, Punjab Sindhu.....', will they omit Punjab. If Punjab and Ludhiana words don't come, film production in this country will stop," he added.
"Since there is an RSS-BJP rule in the country, they will decide what people will eat and wear, what they will speak, who will see which movie, which is a very dangerous situation for the country," said the Delhi Chief Minister.
Meanwhile, earlier today, questioning whether 'Udta Punjab' only depicts Punjab as the drug capital, the Bombay High Court observed how the Central Board of Film Certification (CBFC) can ask the makers to delete words like MP, MLA and election from the film.
While hearing the matter, the High Court asked the CBFC whether it was suggesting that the movie only depicts Punjab as a drug capital.
The court further asked the petitioner- Phantom films- whether all the 13 suggestions by the CBFC are bad.
The High Court earlier allowed the company to amend its petition, allowing them to challenge the Censor Board's order suggesting 13 cuts in the film. It has now posted the petition filed by Phantom films, one of the producers of the movie, for further hearing on Friday.
The High Court posted the petition filed by Phantom films, one of the producers of the movie, for further hearing on Friday.
Sources close to the Censor Board indicated towards political pressure being put in wake of the Punjab assembly elections slated to be held early next year.
Co-produced by Phantom Films and Balaji Motion Pictures, ' Udta Punjab' stars Shahid Kapoor, Alia Bhatt, Kareena Kapoor Khan and Punjabi singer- actor Diljit Dosanjh besides others.
The film, which attempts to bring on screen the problem of drug abuse among the youth of Punjab, is slated to release on June 17.
However, it now seems the release is likely to get delayed courtesy political interference.
--ANI