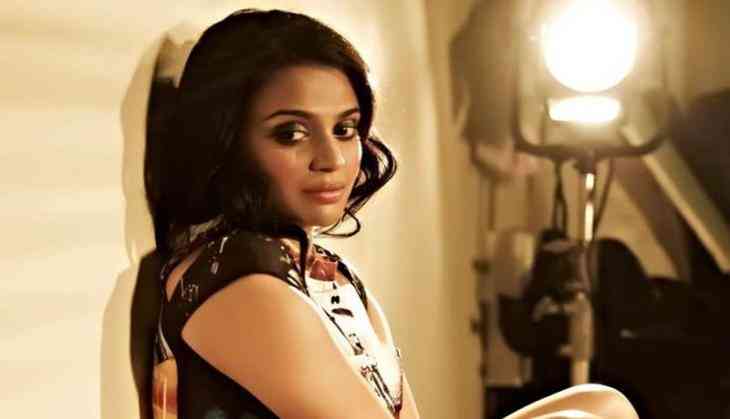 Amid the growing debate on "urban Naxals" following the arrest of five activists in connection with the Bhima Koregaon violence, Bollywood actor Swara Bhaskar said that those who celebrated the death of Mahatma Gandhi are in power presently, and questioned whether they, too, should be jailed for the same.
Addressing the press at an event organised by the Indian Women's Press Corps on Saturday, Swara stated that people can be punished for their deeds, and not for their thoughts.
"It is a human tendency to have low thoughts. When Gandhi was killed in this country, there were people who celebrated his death; those people are now sitting in power. Will you put all those people in jail? Obviously, the answer is no," she noted.
Responding to a question on the '#MeTooUrbanNaxal' uprising on Twitter, Swara added "We can joke about it. As long as a person was using the term for personal reasons, it was different. But the moment I saw this term in police reports, I knew it wasn't a joke anymore."
Earlier this week, raids were carried out in Mumbai, Ranchi, Hyderabad, Faridabad, Delhi, and Thane, after which five activists, namely, Varavara Rao, Arun Ferreira, Gautam Navlakha, Gonsalves and Sudha Bhardwaj were arrested in connection with the Bhima Koregaon violence which broke out in January.
The arrest led to numerous messages of support coming in for the activists, after which the hashtag 'MeTooUrbanNaxal' was rampantly used on Twitter.
The messages of support for the activists started pouring in after Bollywood filmmaker Vivek Agnihotri took to his Twitter account to announce that he wanted some, "bright young people to make a list of all those who are defending #UrbanNaxals."
(ANI)