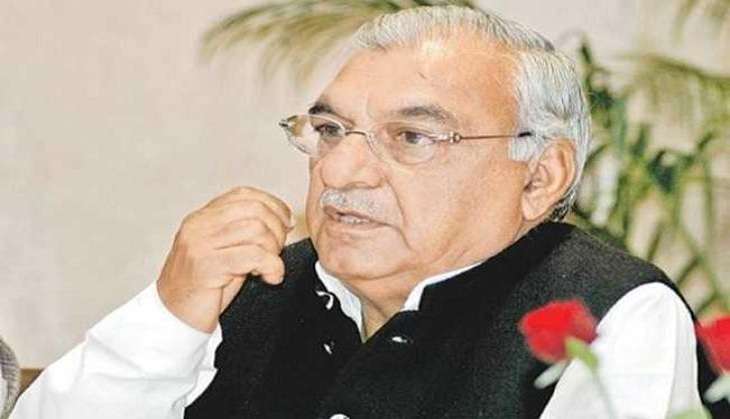 The Central Bureau of Investigation (CBI), on 3 September, conducted searches at former Haryana Chief Minister Bhupinder Singh Hooda and his associate's premises in connection with alleged irregularities in the acquisition of land in Gurgaon district.
The Hindu quoted a CBI official as saying, "Searches are being carried out at 20 places in Rohtak, Gurgaon, Chandigarh and Delhi. The premises of Mr Hooda, his two former personal secretaries and a serving Indian Administrative Service official are being searched by different teams. Some private companies are also under scanner."
According to a report in The Hindu, in September 2015, the CBI had investigated into alleged swindling of Rs 1,500 crore by private companies and their associates in acquiring 400 acres of prime land in Manesar, Naurangpur and Lakhnoula in Gurgaon.
An official said, the Haryana government led by Hooda had issued a notification under the Land Acquisition Act for acquisition of land measuring about 912 acres for setting up of an Industrial Model Township in these villages, reported The Hindu.
According to a report in NDTV, the raids are related to the allotment of 400 acres of land in Manesar between 2004 and 2007, allegedly at a huge loss to the government, to benefit private builders.
The investigation was ordered by ML Khattar, who took over as Chief Minister of a BJP government after Hooda's defeat.