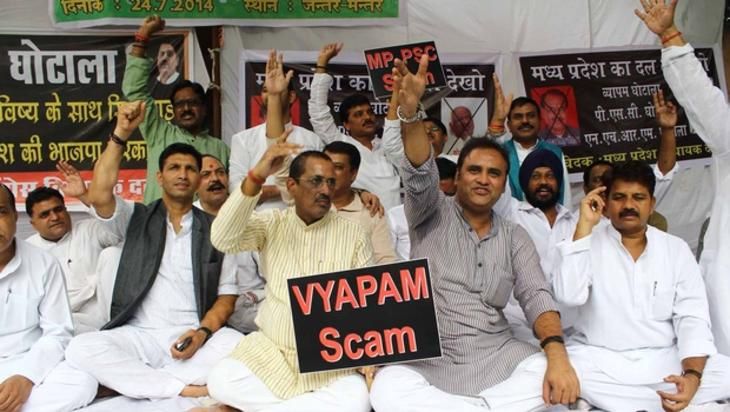 The CBI has filed chargesheets in two separate cases related to the Vyapam scam in Madhya Pradesh against six people.
The scam involves alleged irregularities in the Pre-Medical Test conducted by the Madhya Pradesh Professional Examination Board in 2009 and 2010. The CBI has registered at least 155 FIRs in the Vyapam scam, says The Economic Times.
In the case related to the 2010 exam, the CBI named five accused, including one exam candidate, two impersonators and two middlemen. A CBI spokesperson said: "The investigation revealed that both impersonators, residents of district Bareilly and Chandoli in Uttar Pradesh had impersonated as candidates in the written examination of PMT-2010 held on 20 June, 2010 at Guna with the help of middlemen."
She added that both the impersonators had earlier jumped bail.