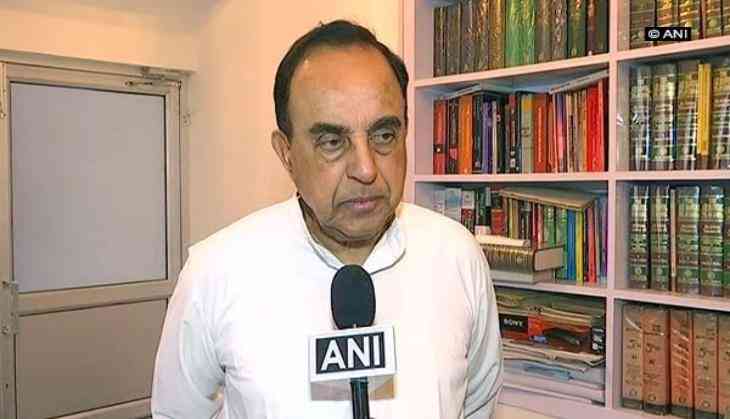 CBI, ED should register case against Sonia Gandhi: Subramaniam Swamy
Senior Bharatiya Janata Party (BJP) leader Subramanian Swamy on Monday urged the Central Bureau of Investigation (CBI) and the Enforcement Directorate (ED) to register a case against Congress President Sonia Gandhi on the basis of letters revealed by former Samata Party President Jaya Jaitly, which were purportedly written by Gandhi to former finance minister P. Chidambaram.
"CBI can register a case in the preventional corruption act because she(Sonia Gandhi) wrote the letter under the official title of the chairman of the National Advisory Council and ED can file a case of money laundering. Both Chidambaram and Manmohan Singh are equally culpable because they had assisted in the commission of the crime," he said.
The former Union Minister claimed that he had released a similar letter two years ago, but nobody took it seriously at that time.
"I had released a similar letter two years ago, which was written by Sonia Gandhi, the then chairman of the National advisory council to Dr Manmohan Singh, the then Prime Minister of India to save Tejpal (former editor-in-chief of Tehelka magazine) from all the cases that were piled on by the NDA govt," Swamy said.
"It was a total open brazen interference. At that stage, nobody took it seriously. I supposed that people didn't go deep into the issue since it was me, a politician releasing those letters. I am glad now that the letter addressed to Chidambaram is in a new form," he added.
Author Jaya Jaitly, through a series of letters in her memoir due to be released on Tuesday, suggested that the UPA-led government in 2004, and particularly Gandhi was involved in facilitating the framing of corruption charges against her.
The book hints at the links between Gandhi and the Tehelka news portal, particularly in the Tehelka sting 'Operation Westend.'
-ANI