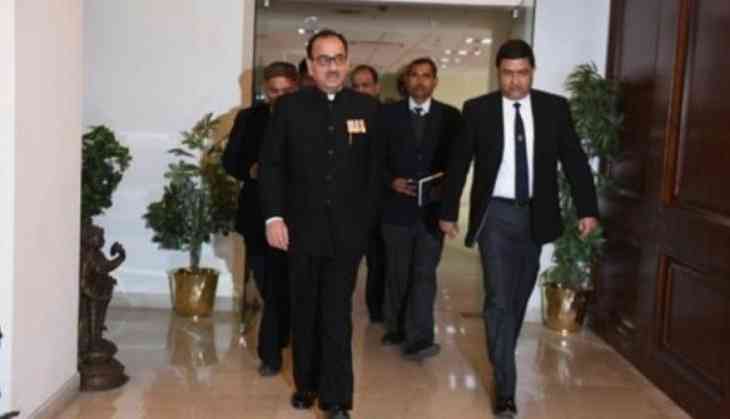 The Supreme Court has reserved its verdict in the CBI director Alok Verma's case wherein it had to pronounce whether the government has the power to divest Verma off his duties.
"If you had tolerated since July, it is not something that required immediate action as the circumstances were culminating for a long time," the Chief Justice Ranjan Gogoi commented upon Attorney General KK Venugopal's plea.
In response, the lawyer of CVC, Solicitor General of India Tushar Mehta said that "Extraordinary situations need extraordinary remedies, the Central Vigilance Commission's superintendence (over CBI) encompasses 'surprise, extraordinary situations."
Attorney General of India KK Venugopal also told the apex court that "The government of India was watching with amazement as to what these two officers were doing, they were fighting like Kilkenny cats... Extraordinary situation made centre act and divest Alok Verma of his powers till the Chief Vigilance Commission takes a decision."
Opposition leader Mallikarjun Kharge's lawyer Kapil Sibbal told the court that "Please don't give this handle to the Govt to suspend or divest of power any CBI authority. This will affect the independence of the CBI & will render the Vineet Narain judgment toothless."
Director Alok Verma's lawyer Fali S Nariman argued over Attorney General's argument that "There can't be an acting CJI and likewise there can't be acting director for the CBI. House, cars,What kind of arguments are sought to be made. He is no more the CBI director than I could be in the present situation."
Now, the Supreme Court has reserved the order and will pronounce in the next hearing, whether or not the government has got the powers to divest Alok Verma off his powers without consulting the select committee.
Also read: Babri Masjid demolition anniversary: Meet Mohammad Aamir, a Muslim kar sevak who was involved in the
Supreme Court reserves its order on a plea filed by CBI Director Alok Verma and NGO common cause challenging the Center's decision to divest Verma of his charges. pic.twitter.com/CJYneVnTmg

— ANI (@ANI) December 6, 2018
CBI case in Supreme Court: CJI Ranjan Gogoi asks 'If there is an exigent issue situation can the Supreme Court appoint an acting director?' Alok Verma's Counsel Fali Nariman says 'yes Supreme Court can appoint because the final arbiter of the constitution is the SC.'

— ANI (@ANI) December 6, 2018