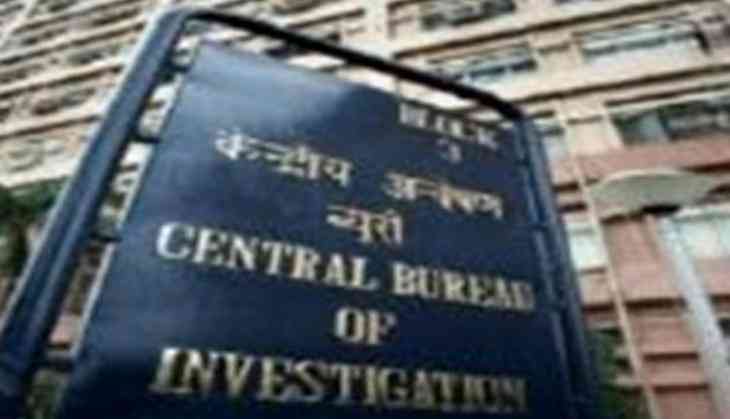 Central Bureau of Investigation (CBI)
The Central Bureau of Investigation (CBI) on Thursday arrested a director of a private company based here and another person in a case relating to alleged fraud of Rs. 24.64 crore (approx) in Canara Bank.
Both the arrested accused were produced before the Patiala House Court and granted six days of police custody.
A case was registered on May 18 under Section 120 B r/w 420, 467, 468, 471 of the Indian Penal Code (IPC) and Section 13 (2) r/w 13 (1) (d) of Prevention of Corruption (PC) Act, 1988 against the private steel company, its two directors, unknown public servants and other unknown private persons.
It was alleged that the company through its director had obtained limits for Open Cash Credit/ Overdraft against Book Debts (OCC/ODBD) of Rs. 10 crore and Inland Letter of Credit/Foreign Letter of Credit (ILC/FLC) of Rs. 10 crore from Canara Bank.
It was also alleged that these Limits were fraudulently secured by hypothecation of stocks and book debts of the company and fraudulently collaterally secured by the equitable mortgage of the two properties which were not in possession of the accused at the time of sanction of the loan.
It was further alleged that 23 ILCs were fraudulently opened by the said company during the period of March 20, 2013 to December 30, 2013 in Canara Bank in favour of eight beneficiaries which were devolved on the bank.
The funds of the alleged Letter of Credit (LCs) were diverted by the accused persons. Funds from the cash credit account and ILC/FLC were also allegedly siphoned off to the sister concerns of the said company and were further utilized by the accused persons for the purposes other than for which the loan was sanctioned.
An alleged loss to the tune of Rs.24.64 crore (approx) was caused to Bank. The account was turned a Non-performing asset (NPA) on March 31, 2014.
-ANI