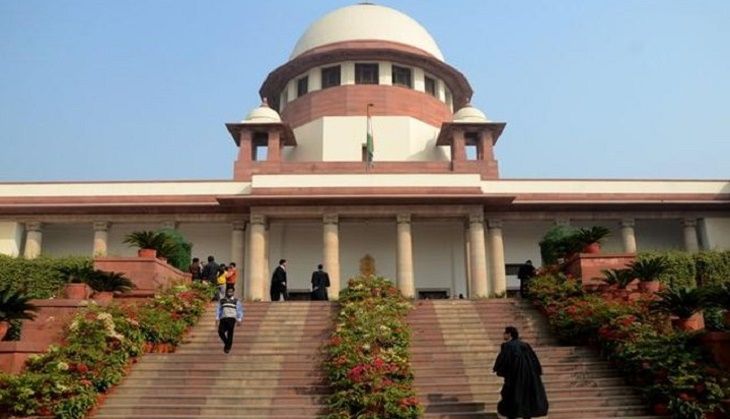 On 18 October, the Supreme Court directed the Karnataka government to continue releasing 2,000 cusecs per day to Tamil Nadu, until further orders are given. The court further urged both states to ensure peace and harmony amid the dispute that has been raging on for weeks.
A newly-appointed Supreme Court bench was set up to hear all issues arising from the Cauvery water dispute between Karnataka and Tamil Nadu.
The apex court committee on 17 October, filed a report on the Cauvery issue in the apex court, in which it was asserted that the situation is grim in Karnataka and Tamil Nadu.
In its report, the committee has stated 42 of the 48 talukas of Karnataka in the Cauvery basin have been affected by drought. The team was constituted as per orders of the apex court to assess the realities in the Cauvery basin areas in Karnataka and Tamil Nadu.
"Karnataka's Mandy district is worst affected and has witnessed many suicides. No water in Tamil Nadu for cattle also. Standing crops in Karnataka and Tamil Nadu are affected due to scarcity of water. Sugarcane farming in both states needs to be discouraged," the report added.
The high-level central technical team had inspected the Krishnaraja Sagar and the Kabini dams in Karnataka, as also the Mettur and Bhavani Sagar dams in Tamil Nadu.
The G S Jha-led Supreme Court-appointed team also interacted with public works department officials and delta farmers in Thanjavur, Nagapattinam, and Tiruvarur districts.
The farmers in Tiruchirapalli and delta regions told the team that the samba crop will be damaged if water from the Cauvery is not released by Karnataka.
On 17 October, the delta farmers in Tamil Nadu resorted to rail roko agitation and urged the government to set up a Cauvery Management Board.
--ANI